| | |
| --- | --- |
| The Sun Island | |

The Sun Island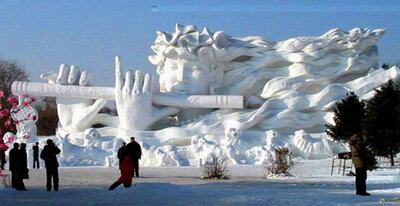 Lying on north bank of Harbin River, the Sun Island is elegant, and well-known with a melodious song of On the Sun Island. The eyes of numerous guests longing for beauty are feasted. Since 1906, the Russians have brought their living pattern, consumption habit, and vacation hobby into China. Through hundred years' of polishing, surrounded by clear water, she is becoming riper and more charming, and proved worthy of the national AAAA grade tourist area.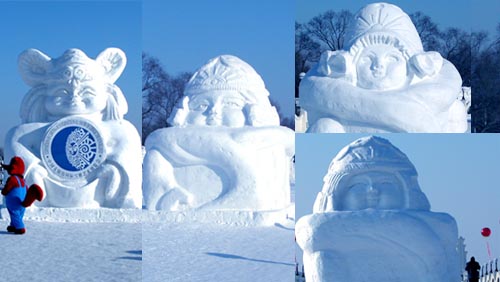 There're 1.06 million trees, including more than 30 kinds of clove trees on the Sun Island. More than 2000 animals and 100 birds inhabit in the scenic spot. Spread with more than 20 artificial landscapes, the island is clear, elegant, and interesting, and interlaced with natural scenery. It seems that another feeling will be brought to people in such a small place. A famous saying that 'the deer cries on the hill side, and drinks by the brook' outlined a charming scene of the deer park; the Russian custom town is full of exoticism and charming; the sun mountain has clear fountain and flying waterfall, jagged rocks of grotesque shapes, weeping willows on north bank, and long corridor accompanied by soughing of the wind in the pines on the west; the waterside pavilion is standing on the lofty flood-control wall.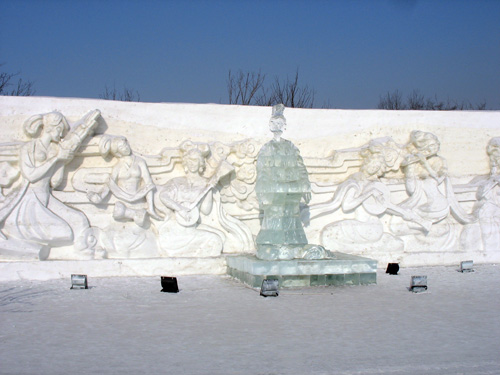 The ice and snow culture of the Sun Island is fascinating. The well-known Harbin snow carving art expo and the competition of ice carving among the masses will be held once a year on the snow-and-ice-covered Sun Island. The art wonders of ice and snow sculpture are all splendid. With the building of Yu Zhixue Art Gallery, Russian Artists Village, Northern Folk Art Fine Works Gallery, etc. the lithe and graceful scene is merged into the diversified culture and arts, which adds another humanistic beauty to the beautiful Sun Island.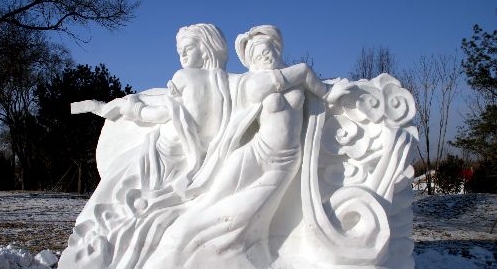 Share This Page: