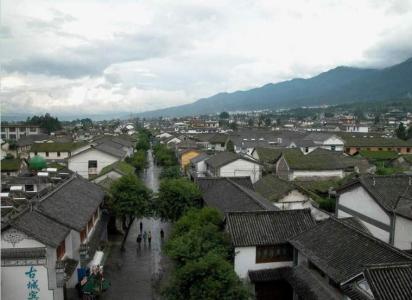 Dali is a perfect place to tune out for a while and forget about trains, planes and bonejarring buses. The stunning mountain backdrop, the lovely lake of Erhai, the old city, cappuccinos, pizzas and the herbal alternative to cheap Chinese beer make it, along with Yangshuo in Guangxi, one of the few places in China where you can well and truly take a vacation from travelling.
Dali lies on the western edge of Erhai Lake at an altitude of 1900m, with imposing 4000m-tall Cang Shan(Jade Green Mountain) beihind it. For much of the five centuries in which Yunnan governed its own affairs, Dali was the centre of operations, and the old city still retains a historical atmosphere that is hard to come by in other parts of China.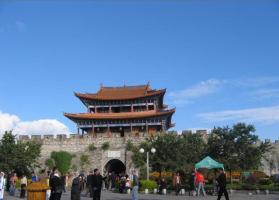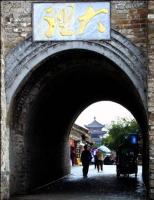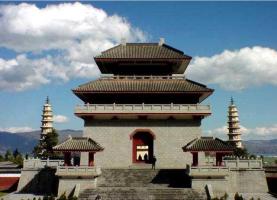 The main inhabitants of the region are the Bai, who number about 1.5million. The Bai people have long-established roots in the Erhai Lake region, and are thought to have settled the area some 3000 years ago. In the early 8th century they grouped together and succeeded in defeating the Tang imperial army before establishing the Nanzhao kingdom.
The kingdom exerted considerable influence throughout south-western China and even, to a lesser degree, South-East Asia, since it controlled upper Burma for much of the 9th century. This later established Dali as an end node on the famed Burma Road. In the mid-13th century it fell before the invincible Mongol hordes of Kublai Khan.
The influx of Chinese tour groups has started to change Dali's character. The southern part of town has been radically renovated to creat a new 'old Dali', complete with original gates and renovated city walls. The wrecking balls have inched their way up Fuxing Lu, which is now lined with shops catering to Chinese tourists led around by guides dressed up in Bai costumes.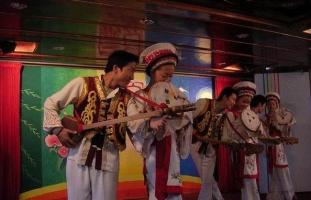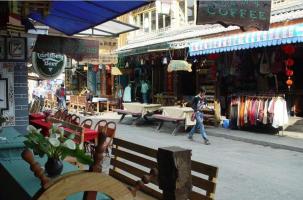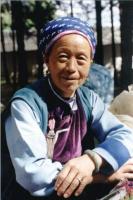 Dali is a miniature city that has some preserved cobbled streets and traditional stone architecture within its old walls. Unless you are in a mad hurry, you can get your bearings just by taking a walk for an hour or so. It takes about half an hour to walk from the South Gate across town to the North Gate. You can also get a good overview of the town and its surroundings by walking around the town wallsrenovated in 1998).
Huguo Lu is the main strip for cafes-locals call it Yangren Jie(Foreigner's Street)-and this is where to turn to for your cafe latte, burritos, ice-cold beer and other treats.
main attractions: Dali Museum, The Three Pagodas, Erhai Lake, Zhonghe Temple, Guanyin Pavilion, Gantong Temple, Qingbi Stream, Xizhou, Shaping Market, Shibao Shan(Stone Treasure Mountain Grottoes)