| | |
| --- | --- |
| Grottoes in China | |

Grottoes are an outdoor art museum of stone carvings and have significant value. The Longmen Grottoes near Luoyang (Henan Province), the Mogao Caves near Dunhuang (Gansu Province) and the Yungang Grottoes near Datong(Shanxi Province), are known as the three greatest stone sculpture treasure houses in China. They vividly record the culture of Buddhism, which is a very important religion in China and one of the three major schools of thought along with Confucianism and Taoism. The three noted grottoes also reflect political, economic, and cultural states in ancient China. They give us historical data for the researching of ancient religion, arts, architecture, calligraphy, music, dress, and medicine, and can be called a large scale stone-carved art museum.
Yungang Grottoes (Cloud Ridge Caves)
Yungang Grottoes as a treasure house of rare and splendid Chinese sculptures enjoys worldwide fame. They are located at the southern foot of Mt Wuzhou, about 16 kilometers west of Datong City, Shanxi Province. These grottoes are the main reason most people make it to Datong. They contain over 50,000 Buddihist statues and stretch for about 1 km east to west.
Yungang Grottoes are a treasure-trove of cave art that combines traditional Chinese art forms with foreign influence, particularly Greek and Indian. With its 53 existing rock caves and over 51000 statues, Yungang Grottoes is a treasure house of ancient Buddhist art, the largest of its kind in China.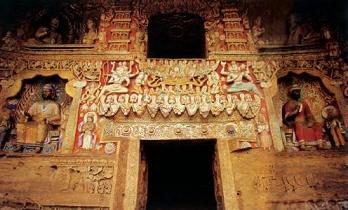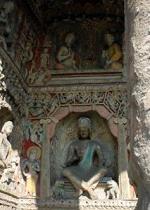 Click for more details about Yungang Grottoes in Datong...
Two days tour + hotel package for Yungang Grottoes in Datong city, from $174, check details...
Longmen Grottoes (Dragon Gate Grottoes)
The grottoes and niches of Longmen contain the largest and most impressive collection of Chinese art of the late Northern Wei and Tang Dynasties (316-907). These works, entirely devoted to the Buddhist religion, represent the high point of Chinese stone carving. Today, there are still 2345 caves and niches, 100,000 Buddhist images ranging in size from 2 cm to 17.14 meters, more than 2800 inscribed tablets, and 43 Buddhist pagodas remaining in both East Hill and West Hill. It is located 12km south of Luoyang and in the year 2000, Longmen Grottoes was listed by UNESCO as a World Cultural Heritage Site.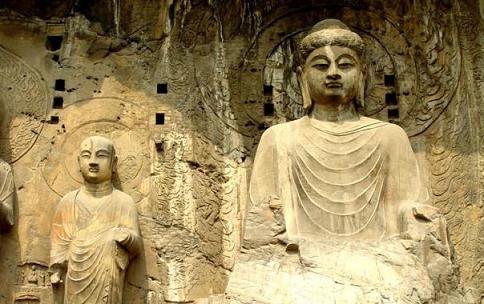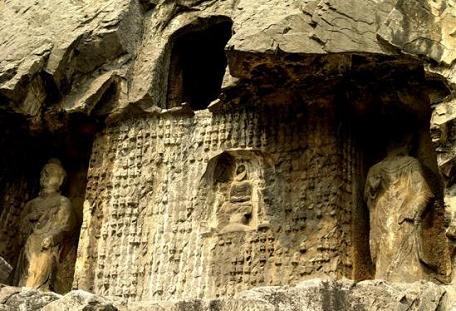 Click for more details about Longmen Grottoes in Luoyang...

Two days tour + hotel package for Longmen Grottoes in Luoyang city, from $144, check details...

Mogao Caves (Thousand-Buddha Caves)

The Mogao Caves, also named Thousand-Buddha Caves, are praised as "a glittering pearl that adorns the Silk Road", and they are the most famous caves in China. Located 25km southeast of Dunhuang County, these caves are carved out of the sandstone cliffs of Mingsha Mountain, extending some 1600m from south to north. Constructed in 10 dynasties from the 4th to the 14th century, its 45000 square meters of mural paintings and more than 2000 color statues are regarded as the greatest treasure-house of Buddhist art existing in the world.