Winter in China shows different sceneries in different parts of China. You can not only experience a world of ice and snow in northeast China, but also a tropical beach full of sunshine in the south end. The following is a list of a few tourist destinations recommended in winter.
Yellow Mountain (Huangshan Mountain)
Yellow Mountain is one of the most famous mountain in China. It is famous for its unique-shaped pines, rugged rock formations, amazing cloud sea and hot spring. Anytime you come to the mountain, it is easy to enjoy the pines, rock and spring. However, only if you are lucky enough, you can watch the cloud sea. There is a great chance that cloud sea emerge in winter. So, winter is the best season to watch the cloud sea in Yellow Mountain. View Huangshan Tours.
Ticket: CNY150(December 1st- February 28th)
Location: Huangshan City, Anhui Province, China
Harbin is located in the northeast of China. It is very cold here in winter and snows heavily. Harbin Ice & Snow Sculpture Festival is held every winter. People who are not afraid of cold weather must join in to enjoy a fantastic world of snow and ice. Skiing is also a must on your to-do list.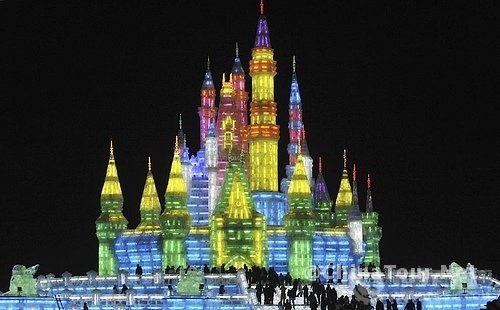 Snow Village
Located in northeast China, Snow Village is a small village covered with snow every year from October to May. The snow can reach 2 meters in depth. It is the best place to watch snow in China. It is just like a tairy-tale world with everything covered with snow. Tourists will enjoy some local cuisine and experience local life here.
Location: Changding County, Hailin City, Heilongjiang Province, China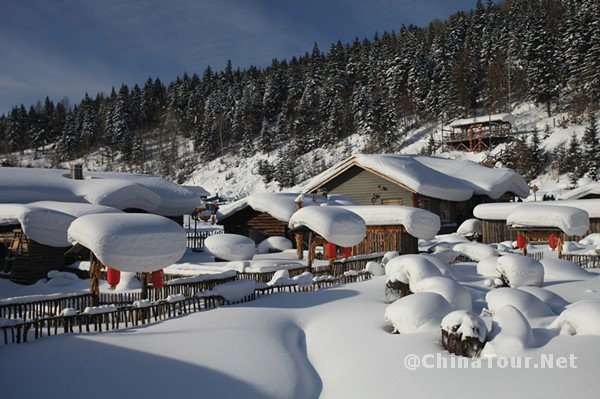 People may tend to think that autumn is the best season to visit Jiuzhaigou. However, most people may not know that winter in Jiuzhaigou is also spectacular. The ice waterfall can only be seen in winter.
Ticket: 160 including entrance ticket and vehicle(November 16th-March 31st)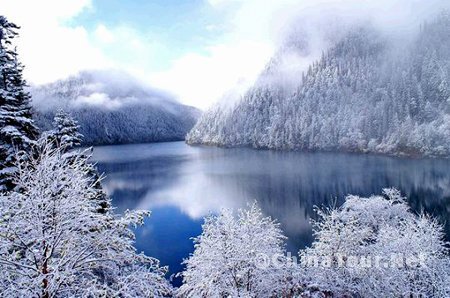 Sanya
As China is a country with a vast territory, winter can be quite diverse in different parts of China. Unlike the freezing Harbin, it is quite warm in Hainan Island. With its warm climate, plenty of sunshine and golden beaches, Sanya is definitely a perfect holiday resort.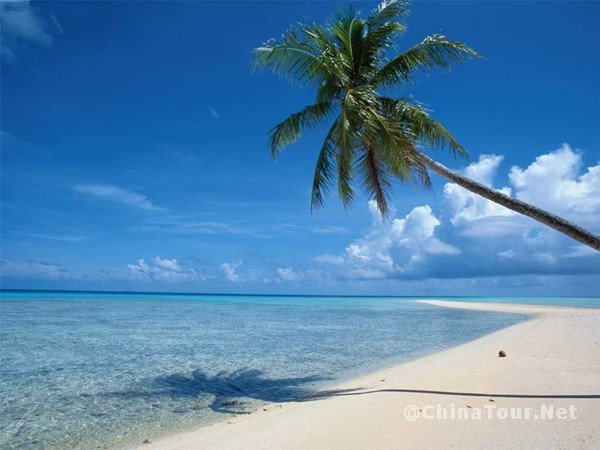 Lhasa
With the long hours of sunshine in winter, Lhasa is known as the sunlight city. The temperature of Lhasa can rich 10℃ in winter. It is not as cold as people imagine. Lhasa is recommended in winter because of its low expense for entrance tickets, hotels, transportations etc. For instance, the ticket fare of Potala Palace is CNY200 in peak season, however, it is CNY100 in winter.