Nowadays, Internet has become an indispensable part of people's everyday life. When people are travelling in other countries, it seems even more important to have an easy access of the Internet.It brings much convenience to check the travel information about local attractions, transportation, hotels, restaurants and etc.
Internet has been popularized in China for many years. Internet service is available in most hotels in China. The service may be free of charge or cost some money according to different hotels. If you have a cellphone or laptop using WiFi, it would be very easy to access the Internet. WiFi is available in some restaurants, public places in major cities, such as Beijing, Shanghai,Xian etc.
Because of some particular seasons in China, some websites are blocked in China, which means you cannot access these websites within the territory of China. The blocked websites includes some famous websites such as Google, Facebook, Twitter, YouTube and etc. The easiest way to solve this problem is to use VPN. You can buy the service from an VPN provider.
Note:
If you would like to travel in China, it is advised not to use Gmail as your contact email when you book tours, hotels, flights etc. Otherwise, you cannot log in your email to get your booking information when you are in China.
The following is a few popular websites which are not available in China.
1. Facebook
2. Twitter
3. YouTube
4. Instagram
5. Flickr
6. Blogger
7. Dailymotion
8. Picasa
9. Hellotxt
10. Dropbox
11. Most of Google products including Google Search Engine, Gmail, Google Play etc. (Google map is available for now.)
Since Google is not available in China, people may use other search engines such as Bing, Yahoo etc.
The following is a few search engines available in China.
http://www.bing.com
http://www.yahoo.com
http://www.ask.com
http://www.search.com
http://www.hotbot.com
http://www.excite.com
http://www.lycos.com
WiFi service in public places in major cities:
Beijing
Free WiFi at Beijing Capital International Airport
Passengers can put the passport on the WiFi Self-service Machine. After the machine scanning the passport, the passenger will get a free WiFi account. If passengers have a Chinese cell phone number and is able to read Chinese, they can get a account through the airport main page.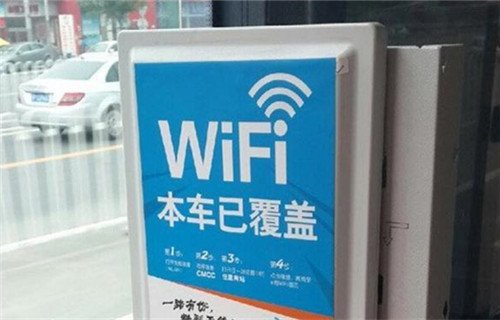 Free WiFi service has been available on most public buses in Beijing since December 2nd. The name of the WiFi link is "16WiFi". Passengers may have to download an app named "e路WiFi" and then register. Then you can begin to service the Internet.
Shanghai
Shanghai has been taking effort to build a free network in most public places including waiting area of the bus stops, commercial areas, parks, tourist attractions, waiting areas of hospitals, stadiums and etc. The name of the WiFi link is "i-Shanghai".