Due to the unique geographical conditions of Tibet, many tourists believe that summer alone is the best season to visit Tibet. However, this is not the case. It is also a good time to visit Tibet in winter.
Because of the long hours of sunshine on plateau, the daytime temperature of Lhasa can reach over 10℃ in December, which is higher than the temperature of Beijing.  So, Lhasa is absolutely a sunlight city in winter. Tourists don't have to worry about the severe cold weather. For other cities in Tibet, Shigatse is similar to Lhasa in climate. Nyingchi and Shannan are even warmer than Lhasa.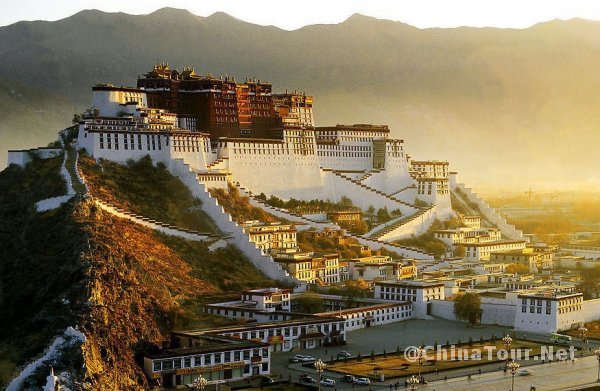 Another reason why Tibet is recommended in winter is its low expense. Most tourists would like to visit Tibet from May to October. The ticket fare of the attractions, hotel prices and transportation expense are higher in peak seasons than in winter. For instance, the ticket fare of Potala Palace is CNY200 in peak season, however, it is CNY100 in winter. In peak season, it is very difficult to get a train ticket to Lhasa, even hard seat tickets are short of apply. Besides, there is almost no discount tickets for the planes in peak season.
According to the announcement of Tibet Tourist Administration, the low season is from November 1st to March 31st of the next year. Tourists will enjoy a discount ticket fare of attractions, which is about 50% off. The most popular attractions in Tibet are the Potala Palace, the Jokhang Temple, Barkhor Street, Yembajan, Namtso, Drepung Monastery, Sera Monastery, Norbulingka and etc. See Tibet tours.
Before travelling to Tibet, there are a few things you should know first.
1. According to the officials, foreigners who would like to travel to Tibet must have a Tibet Travel Permit. Tourists could get the permit through a travel agency.
2. Though it is not very cold at daytime in Tibet, it is still very cold in early morning and night. Bring a down coat and comfortable shoes.
3. Do not go to Tibet if you have caught a cold, or it will become much worse.
How to get to Lhasa
As the capital of Tibet, Lhasa is always the first destination for most tourists. Trains and planes are both available in Lhasa. Book a train ticket to Lhasa. There are trains arriving at Lhasa from Beijing, Shanghai, Guangzhou, Chengdu, Xining, Chongqing and Lanzhou. There are planes arriving at Lhasa from Beijing, Chengdu, Shanghai, Guangzhou, Chongqing, Xining, Xi'an, Kunming and etc. Book a plane ticket to Lhasa.