| | |
| --- | --- |
| Shigatse | |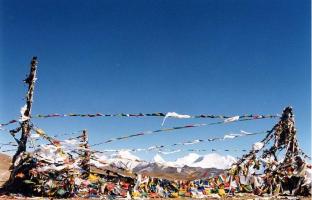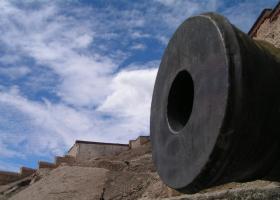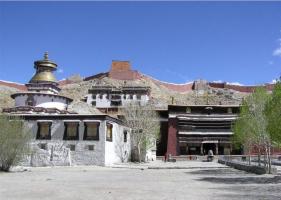 Intro: Shigatse, also Xigatse, which means "fertile land" and stands between the confluence of the Yarlong Tsangpo and Nyangchu River, used to be the capital of Tsang and now is the capital of Shigatse prefecture. more infomation
Climate: Summer is usually mild and wet, and brings most of the annual rainfall. Winter is cold, dry and windy.
Feature: Have wonderful monasteries comparable with those in Lhasa, like Tashilhunpo, Sakya and Shalu. The highlight of Shigatse is surprisingly high snow capped peaks. Most of the highest peaks in Tibet, including Mt. Everest, lie around Shigatse, in Shigatse prefecture.
Accommodations: Although Shigatse is the second largest city in Tibet, accommodation options are limited. Shigatse Hotel (Tel: 0892-8825525 Fax: 0892-8821900) is the best hotel (3 star) in town, lying on Jiefang Zhong Lu. Zhufeng Friendship Hotel (Tel: 0892-8821929) on Dechen Potrang Lu is another good choice although it's a little bit far from the downtown. Sangzhuzi Hotel (Tel: 0892-8822252) and Tenzin Hotel are hostels providing basic accommodation. Tenzin has recently undergone renovations. Shigatse Post Hotel and Fruit Orchard are additional choices, while the latter is just opposite to Tashilhunpo Monastery.
Restaurants:Restaurants can be found on Kesang Ke Lu, Zhufeng Lu, and Tsendu Lu.
Entertainment: At present there is little tourist entertainment in Shigatse. On Shandong Lu, there is an internet access where there are about 20 PCs.
Practical tips: It is your last chance to stock up some Chinese money before you reach Zhangmu. The Bank of China near Shigatse Hotel accepts travelers' check instead of credit cards. The post office handles international letters and faxes, but no parcels. Shopping in the open market is an interesting thing to some people.
Tashilhunpo Monastery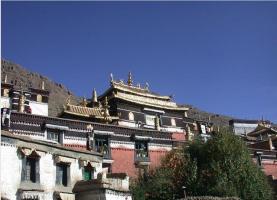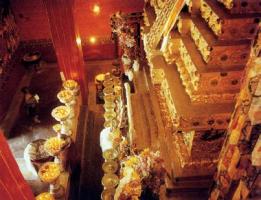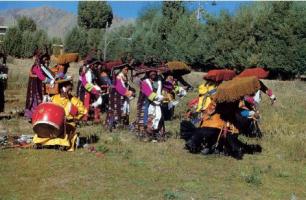 Shigatse's main attraction is this monastery, the seat of the Panchen Lama. Built in 1447 by a nephew of Tsongkhapa, the monastery once housed over 4000 monks, but now there are only 600. Apart from a giant statue of Maitreya Buddha (near 27m high) in the Temple of the Maitreya, the monastery is also famed for its Grand Hall, which houses the opulent tomb (containing 85kg of gold and masses of jewels) of the fourth Panchen Lama.

Share This Page: