| | |
| --- | --- |
| The Old Town | |

Criss-crossed by canals,bridges and a maze of narrow streets,the Old Town is not to be missed.The towm's web of artery-like canals once supplied the city's drinking water. There are servel wells and pools still in use around town.You can see one of the original wells opposite the Well Bisro.
The focus of the Old Town is the Old Market Square,full of Naxi women in traditional dress.Parrots and plants adorn the front porches,women sell griddle cakes in front of teahouses and players energetically slam down the trump on a card table in the middle of the street.Unfortunately the Naxi traders are slowly being pushed out by tacky souvenir stslls.For all the controversy regarding what to preserve in the town and how,for now it is extraordinary.
Above the Old Town is a beautiful park that can be reached on the path leading past the radio mast.Sit on the slope in the early morning and watch the mist clearing as the Old Town comes to life.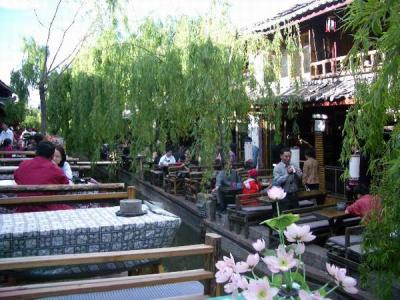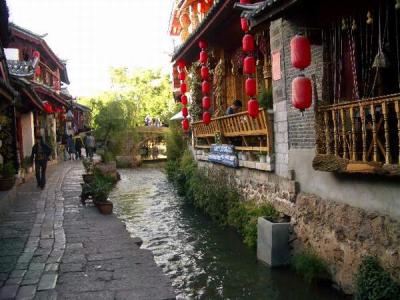 Share This Page: