Sanya Phoenix International Airport, Hainan China
Sanya Phoenix International Airport (IATA: SYX, ICAO: ZJSY)(三亚凤凰国际机场)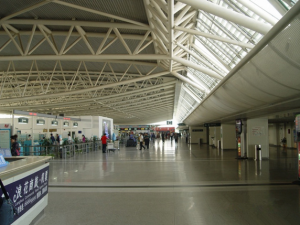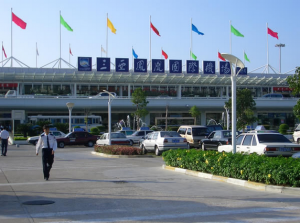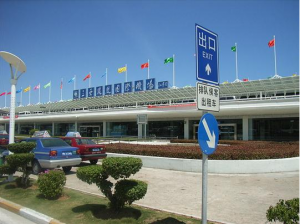 Book cheap flighs ( from or to sanya)
Sanya Phoenix International Airport is an airport serving the city of Sanya in Hainan, the southernmost province of China. It is located about 15 km (9 mi) northwest of the city center.
Transportation
By Taxi : The starting fare is CNY8 within two kilometers and CNY2 per additional kilometer. Traveling by taxi is also a good way to get around as it is convenient and inexpensive.
By City-bus: The bus traffic in this city is very convenient for a small city. There are buses to almost every county and tourist attraction. The main route is from Dadonghai to Civil Aviation Stop with the ticket fee ranging from CNY1-4 in accordance with the destinations you are bound for.
By Long-distance Bus: The city's Main Bus Station is located in Jiefang Erlu.There are nearly 100 long-distance buses to every county or city of Hainan.
By Train: The station is situated in Yuxin Road in Jiyang District. It has only 5.5 miles distance with the airport.
Inquiry Service:0898-88289389 (24-hours a day)
Lost & Found:0898-88289575 (From 6:00 A.M. to last departing flight)
Baggage inquiry:0898-88289126 (24-hours a day)
First aid:0898-88289334 (24-hours a day)
Left Baggage:0898-88287016 (6:30 A.M. to 2:00 A.M. the following day)
Administrative Affairs:0898-88289006 (Business Hours: 8:30 to noon, 13:30 to 17:00)