| | |
| --- | --- |
| Zhongyang (Central) Street | |

Zhongyang Street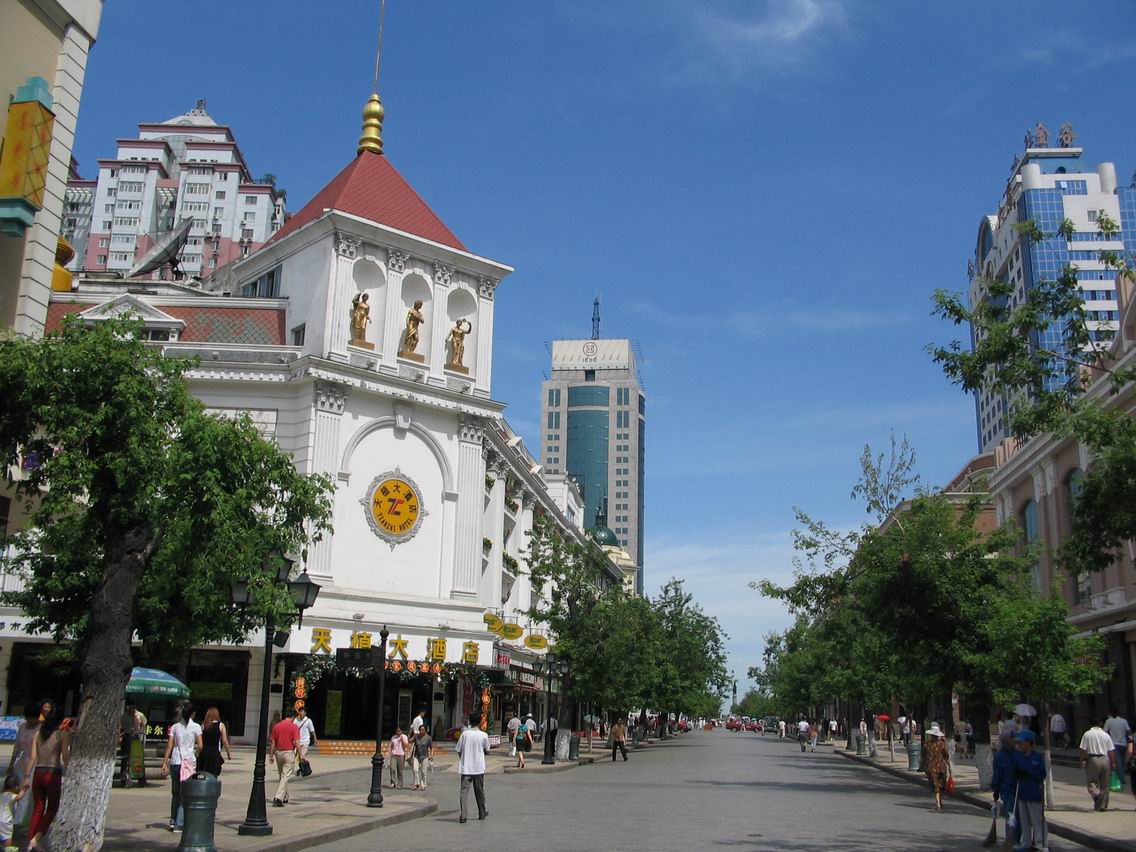 Zhongyang Street measures 1450 meters from Jingwei Street in the south to the Flood Control Monument on the riverbank in the north. As the longest walk street around Asia, it was built at the end of the last century and connected to a wharf at the Songhua River. Because of the constant transport of the goods needed for building the China Eastern Railway, a shopping center began to take shape along this street at the turn of the century. Harbin at that time was a semi-colonial city with a foreign population of many thousands. Politics and economy were actually controlled by foreign powers. Owing to the concentration of Chinese shops along this street, foreigners took it as a China town and called it China Street.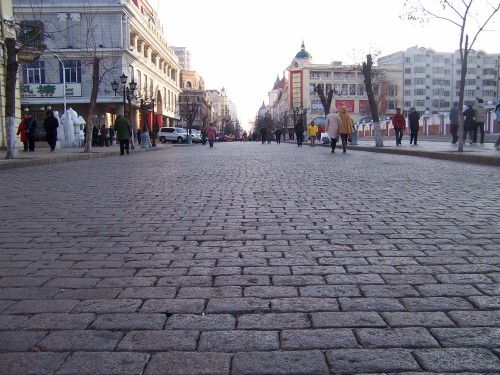 For the only cobbled street left in Harbin, it was paved in 1925 and has kept in good shape with a few repairs in the past. This street began to take shape as an international street in the 1920s. There were over a hundred shops and many were owned by foreigners, such as Russians, Greeks, Czechs, Swedes, Swiss, Frenchmen, Germans and Englishmen. They built their shops in their individual styles. The buildings on it have some arched windows that are typical of the Byzantine Style and popular in Europe during the Middle Ages.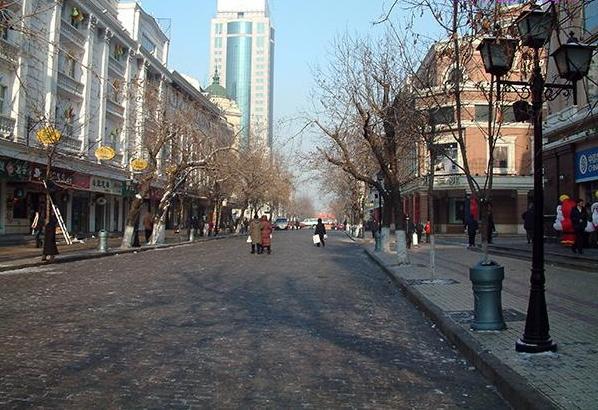 The most interesting building along Zhongyang Street is the Modern Hotel. It was constructed in 1913. It is of an attractive outlook and magnificently decorated. It has a typical Baroque style of the Neo-artistic period. At first, it was invested and managed by a Jewish Frenchman.  Opposite the Modern Hotel, there is Huamei Restaurant which serves many specialties, such as Russian dishes, potted cattle tail, French egg and fried prawns. It is said a Russian celebrity who used to serve in the army once visited Huamei. After dinner, he could not help praising food served in Huamei. He declared the Russian dishes here surpassed those in Russia. He would send chefs from Russia to Huamei to learn to cook when he got back home.

Share This Page: