ChinaTour.Net is the leading travel company based in Beijing, China. It is one of the top 10 travel company in China, specialized in providing hotels, flights reservation services and tour services and cruises across China, it is receiving about 50,000 foreign tourists coming to China every year.
ChinaTour.Net's tour services cover all tourism destinations in China, including Beijing, Shanghai, Guangzhou, Shenzhen, Xian, Guilin, Sichuan and Yunnan province, and Luoyang, Datong, Hangzhou, Suzhou, Three Gorges, Tibet, Inner Mongolia, etc. It has professional tour service network across China.
Since 1989, we, as China tour services' provider, have built up cooperations with over 120 overseas travel agencies worldwide, they consistantly provide quality services for their customers coming to China. We also cooperates with hundreds of hotels in China most cities, and all airline companies in China.
When the internet become popular, we built up our website - ChinaTour.Net in 1993, starting direct online marketing via internet, we suggest our customers use internet as the most cost-effective way for their travels in China (following is tour service's marketing channels, you can see that internet is the most direct and cost-effective channel).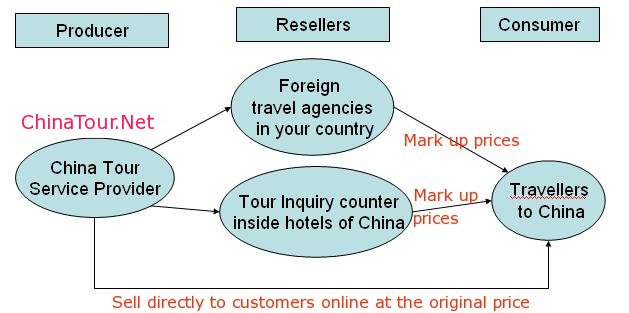 Foreign travel agencies and hotels' tourist counter all use our tour services in China, for our good quality foreign language speaking tour guides and transfer services around China. Now online booking providing the most cost-effective way to customers, for example, Great Wall coach tour cost 160RMB p.p, but foreign agencies or local hotels need to add their own marketing cost and profits, so normally they sell to customers at 300RMB p.p or more; Now internet provide the most direct way for customers to book online directly with China tour serives, the price is always the original 160RMB p.p. 
Tour service market share in Beijing city:
In Beijing city, ChinaTour.Net is the largest and most experienced provider of coach and private tours in the market share.
Travel Vehicles in Beijing:
1. Medium and big Group Bus (for travel groups, New Jinlong air-conditioned tour bus, 26~65 seats, for 10~40 travellers)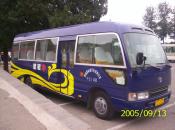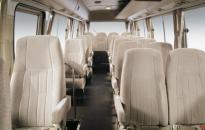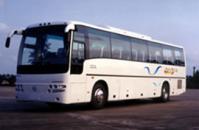 2. Van and small bus (MPV: 7~ seats, 3~5 travellers, Coaster: 5~10 travellers)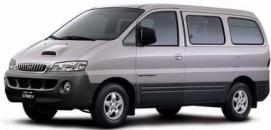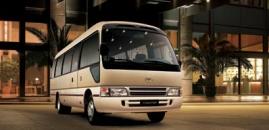 3. Private Tour - Car, Van (Red Flag, 4 seats, 1~2 travellers)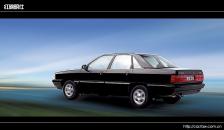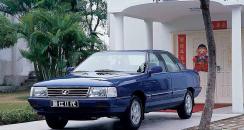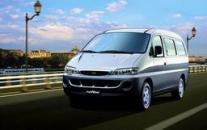 Travellers' happy hours during tour.