The Three-Gorges Tribe Scenic Spot consists of the Village on the Water, the Brook-Side Village, the Mountain Village. The area has been officially designated as a "Protected Center of the Popular Culture and Art of the Three Gorges." The Three-Gorges Tribe is located on Xiling Gorge in the city of Yichang, between the Three-Gorges Dam and the Gezhouba Dam, in a region of mountains and streams where the scenery has the beauty of landscape paintings. Young women dance and sing as old sailboats moor placidly below stilt houses hidden in the bamboo grove. Maidens wash clothes by the brook side with their whirling batons, fishermen cast their nets in the misty distance… Entering the region feels like coming from afar into a dreamland garden.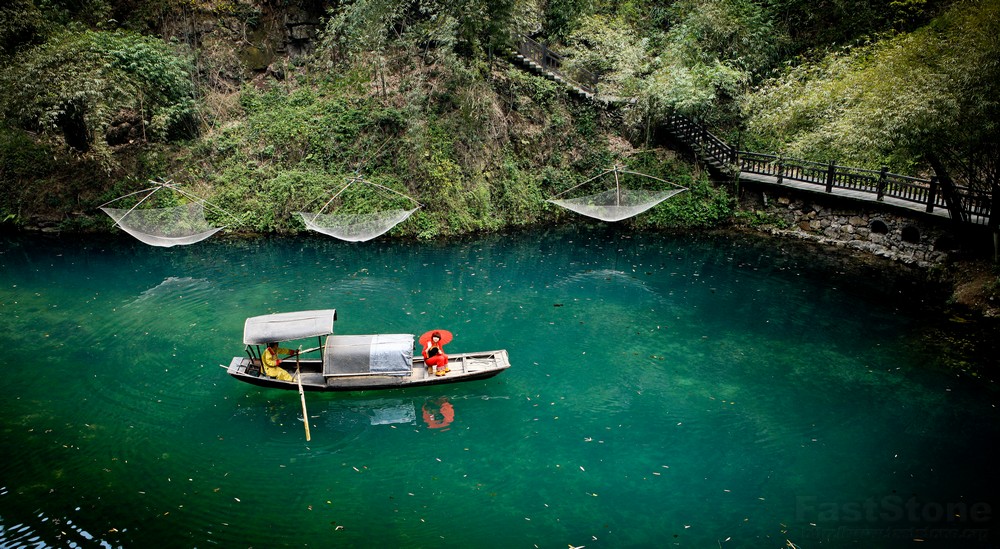 At the juncture between the Longjin Brook and Yangtze River locates the Village on the Water, where the scenery, with the green mountains covered by mist against the blue water, is like a beautiful landscape painting. The people here, from generation to generation, live off the mountains and waters, and stretch their ancient culture of fishing life.
Located by a stream and against mountains, the Stream-Side Tribe is surrounded by mountains full of greenness, with the half on the land and the half into the water. You will feel like slandering in the fairyland with the fine rain breezing.