Shunan Bamboo Forest
The south Sichuan Bamboo Sea is a " China's National Scenic Spot", one of the "40 Best Tourist Attractions". It locates in the southwest Liantian Mountains which border the Changning County and Jiangan County of Yibin City. The place seems like a misty vast green sea. Hence comes the name of "Bamboo Sea". The  southern Sichuan Bamboo Sea, one of the most beautiful land of happiness given by the nature, with many cultural relics and historic sites screened by green bamboo, is a fresh and clear back garden of Yibin City. A tour to the beautiful and elegant Bamboo sea is a tour to the splendid bamboo culture of long history, a tour more mysterious and interesting, far  from the mortal world.
There are some fragmentary precious plants, some special local animals and many valuable fungi besides its beautiful, ancient natural landscape and wonderful cultural relics in Bamboo Sea. According to the statistics, in many kinds of plants Spiniclose Tree Ferm." The live fossil in the earth." also called ferm has the same prosperous period as dinosaur which are prosperous in the Carboniferous Period  of the Paleozoic Era about 350 million years ago. It can only be seen in some rare area in the world. It exists a few in Sichuan, Yunan, Guizhou etc. And it has been protected as the national first class plant. It is the "Live Specimen". Which is used to study the relationship between papaeobotany and palaeoclinatilogy, palaeogeograohy, palaeogeology, it also plays an important part in studying the evolution process of the plants and the transmutation of the crust.
The special demeanor exists in Bamboo Sea, it has the sole animal -xylophone Frog which is shorter than the common frogs with the green bottom and white "frog dress", the "xylophone Frogs" reveals their pink tender flesh on their chests and belly, and they are very lovely. They are singers in the Bamboo sea, and the high-technology" Stringed Instrumentalists" who can sing Dong-dong- dong- dong", " Duo- mi -duo – duo", in which the acoustic fidelity sounds like wooden piano, and the acoustic fidelity arefive scales in common. Some even are six to seven scales, the melody is very good which makes the bamboo sea more poetic charm.
The first city on the Yangtze River-Yibin city, with rich resources, special regional advantages, and wide development prospects, will be constructed to be an important hub of communications and a commercial center at the juncture of three provinces of Sichuan, Yun'nan and Guizhou, an ideal growth point in the western regions of Yangtze River Economic Zone, a regionally eccentrically city in the west of China. We would like to take this opportunity, on behalf of Yibin Municipal Party Committee, Yibin Municipal People's Government and 5 million people in Yibin to warmly welcome you to Yibin, going forward hand in hand, and taking a prosperous,   civilized, and opening Yibin into the brilliant and magnificent 21 century.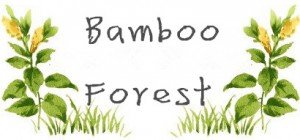 More infomation
the best season for travelling:
spring and autumn
traveling time suggestion:
 two days
open time:
whole day
ticket:
110RMB for peak season

120RMB for slack season