Shuhe Old Town is one of the oldest settlements of Naxi ancestors.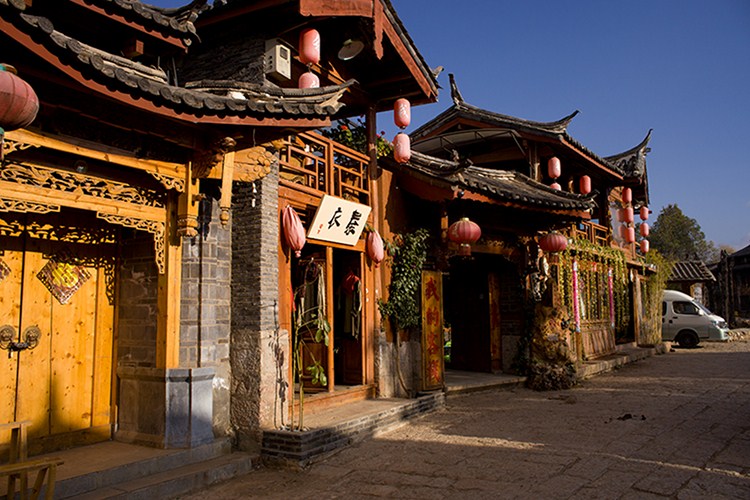 The best time to visit
It is peak season from May to October. However, in peak season, the place will be a bit touristy. Luckily, it is beautiful all year round.
Scenic spots
Qinglong Bridge
Qinglong Bridge is thought to be the most beautiful place in Shuhe Town.
Sifang Street
Sifang Street in Shuhe Town is similar to the one in Lijiang Old Town. It is one of the oldest country fair in Lijiang.
Dragon Spring
Dragon Spring Temple
It was first built in Ming Dynasty, and then rebuilt in 1983. The structure of the temple is similar to Beijing courtyard.
Ancient Tea Route Museum
Ancient tea route played an important role in ancient China's economy. The museum is a good place to learn about ancient tea route.
Ticket fare: CNY30
Accomodation
Lijiang Ancient Town and Shuhe are close to each other. Tourists could stay either in Lijiang Old Town or Shuhe Old Town.
Other facilities
ATM Machine is available.
Post Office
Highlight
Cycling from Lijiang to Shuhe