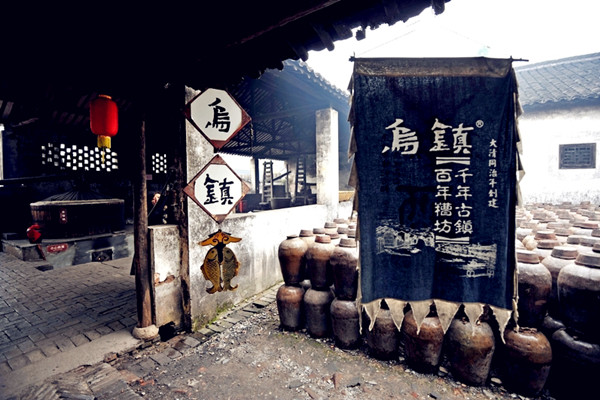 In the north-east corner of Zhejiang, the town of Wuzhen has been around since the late Tang dynasty, but was only recently painstakingly restored and resurrected as a tourist destination. Like Zhouzhuang and other places in southern Jiangsu, Whzhen is a water town whose network of waterways and access to the Grand Canal once made it a prosperous place for its trade and production of silk. The ambitious restoration project recreates what Wuzhen would have been like in the late Qing dynasty. While it's essentially geared toward tourists, residents still live in the old town.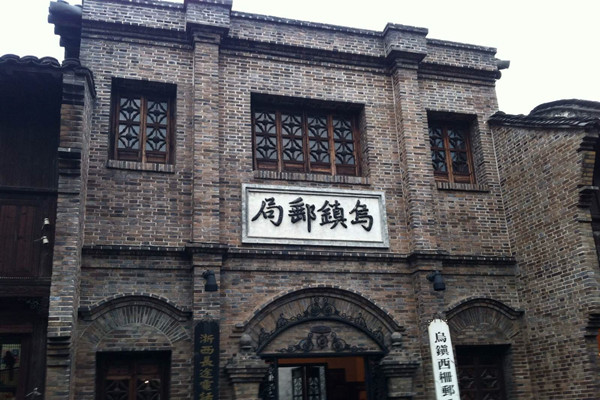 Wuzhen is very small and it's possible to see everything in a few hours. The main street of the old town, Dongda jie, is a narrow path paved with stone slabs and flanked by wooden buildings.
Farther down the street and across a small bridge is Mao Dun's Former Residence. Revolutinary writer Mao Dun is a contemporary of Lu Xun and the author of Spring Silkworms and Midnight. Mao Dun's great-grandfather, a successful merchant, bought the house in 1885 and it's a fairly typical example from the late Qing dynasty. There are photographs, writings and other memorabilia of Mao Dun's life.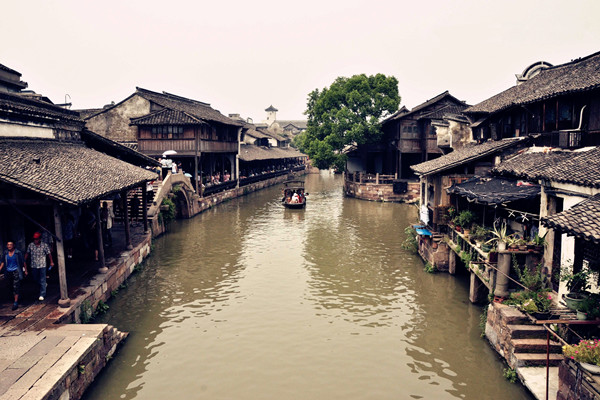 At the western end of the old town, around the corner on Changfeng Jie, is an intersting exhibit many visitors miss.The Huiyuan Pawn House Museum was once a famous pawnshop that eventually expanded to branches in Shanghai. It's been left intact and the spartan decor gives a Dickensian feel to the place.
One of the best reasons to visit Wuzhen is for the live performances of local opera, Flower Drum opera (Huagu Xi), held throughout the day in the village square and, piyingxi, the shadow puppet shows in the small theatre beside the square. The puppet shows in particular are great fun and well worth watching.