Highlights
No shopping stops guaranteed
Feed a panda with your own hands at a very close distance
Free drop-off for visitors to Emei Mountain at Leshan bus station
The best use of time, visiting pandas and the Grand Buddha in one day
Itinerary Detail
7:00 am-8:00 am
Our tour guide will pick you up from your hotel in Chengdu in the morning. Your guide will call you at the hotel one day before to confirm the specific pick up time with you.
8:30 am-11:00 am
We will visit Chengdu Research Center of Giant Panda Breeding, where you can see the lovely Chinese pandas.the Chengdu Panda Breeding Research Center has been created and imitates the pandas' natural habitat in order that they might have the best environment for rearing and breeding. The Center cares also has other rare and endangered wild animals.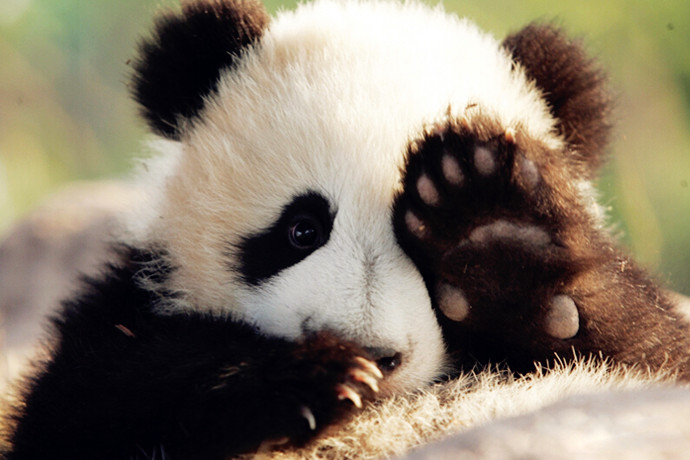 Giant Panda Adolesent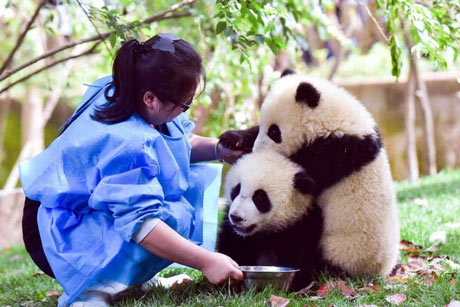 Panda Breeding
11:00 am-1:00 pm
We will drive to Leshan Giant Buddha, the largest stone sculpture of Buddha in the world, sits at the confluence of the Minjiang, Dadu and Qingyi rivers.Along the way, you can enjoy the natural scenery.
You can climb up the Giant Buddha to have a look closer.Also, you can walk down the narrow plank to the feet of the Buddha, to explore how tall of the Giant Buddha.
Alternatively, a cruise on the river beside the Buddha is available, on the boat you will have a different view and a exclusive experience.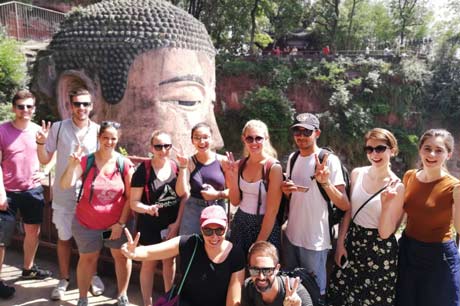 Our youngs near by Giant Buddhist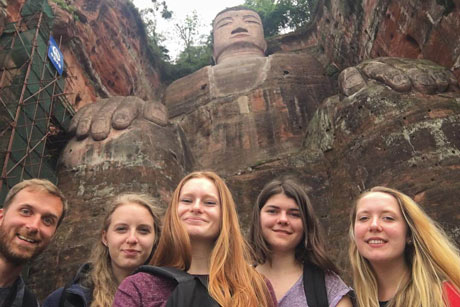 on the foot of Giant Buddhist
2:00 pm-4:00 pm
Afterwards, you will have a rest, during which time, you can have a lunch. After lunch, you can walk around to continue exploring or have a rest in the resting room, where benches are provided.
4:30 pm-6:30 pm
After having a tour to Leshan Giant Buddha we will drive back to Chengdu City. You can choose to enjoy a Sichuan Culture show between 8:00 pm-9:30 pm (optional with extra charge).
Please Note:
We will contact with travelers in the evening before the tour to confirm pick-up time in the next morning.
Our tour guide will call travelers' room upon arrive their hotels.
Travellers will receive a message about their tour arrangement while taking the check-in procedure at hotel front desk.
Price Includes
Travel insurance
Entrance tickets as listed
Officially registered tour vehicles
Excellent English-speaking tour guide
Price Excludes
Tips to guide and driver
Meals.(RMB50/person, optional)
Bus fare to Emeishan (RMB25/person if you would like to continue your trip to Emeishan.)
Buddha sightseeing Boat ticket (RMB70/person, optional)