Lunch
Pick up from hotel in Shanghai and drive to Hangzhou. Our first stop is Six Harmonies Pagoda. It is on to the most striking structure in the city. You will get to visit the charming museum and snap some photos in front of this architectural marvel that was built in the Song Dynasty.
Next stop will be a visit to Meijiawu Tea Village, for a traditional tea ceremony and its significance to Chinese culture.
After lunch, the beautiful view of West Lake is going to greet us. We will have a cruise across West Lake to experience peace and serenity like no place else in the Shanghai area. The unforgettable scenery includes Three Pools Mirroring the Moon, Bai and Su Causeways, Solitary Hill, and Leifeng Pagoda, etc. The boat ride ends at Viewing Fish at Flower Harbor. We will have the chance to walk along on Su Causeway, and feed the fish in the Red Fish Pond to pray for the good luck.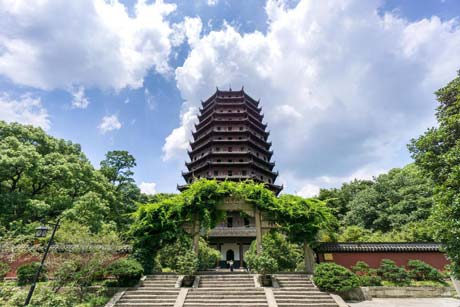 Six Harmonies Pagoda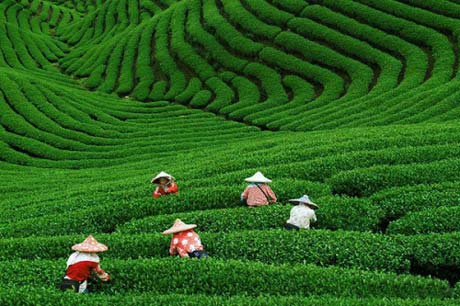 Meijiawu Tea Village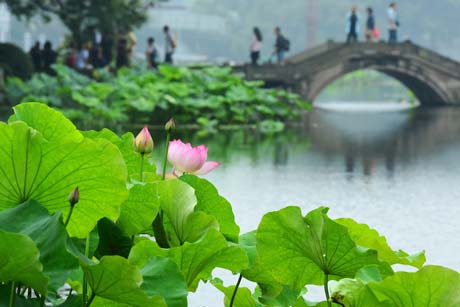 West Lake
About Hangzhou
Hangzhou is the capital of Zhejiang province and its political, economic and cultural center. With enchanting natural beauty and abundant cultural heritages, the city is known as 'Heaven on Earth' and one of China's most important tourist venues.
The city, the southern terminus of the Grand Canal, is located on the lower reaches of the Qiantang River in southeast China, a superior position in the Yangtze Delta and only 180 kilometers from Shanghai. It has a subtropical monsoon type climate with four quite distinct seasons. However, it is neither too hot in summer nor too cold in winter making it a year round destination.