The day before the tour-- The evening before your trip, the tour guide will call you via hotel at around 7:00 to 8:00 pm to confirm the exact departure time for the next day. If you are not available at that moment, the guide will leave a message for you at your hotel front desk.
7:30-8:00
Your guide will be waiting for you in your hotel lobby in the morning at an appointed time around 7:00 AM – 8:00 AM, with holding your name sign .You'll be picked up and drive to Huangshan Scenic Area
8:00-9:30
You will be transferred to the Huangshan Scenic Area transfer center, where you are arranged on shuttle bus riding to the Yungu cable station. You can take Yungu cable car at your own expense: CNY 80/pp.
10:00-14:30
Visit: the White Goose Peak, the Beginning-to-Believe Peak , Black Tiger pine, etc.
Enjoy lunch on top of the mountain. (at your own expense)
Visit: the Lion Peak, a monkey gazing at the sea, the flower grown out of a writing brush rock, etc.
14:30
Start to descend the mountain by foot or you can take Yungu cable car at your own expense: CNY 80/pp
16:00-17:00
Return to Huangshan city. Happy end on the day of the trip!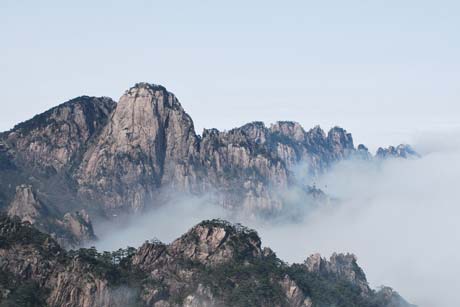 Huangshan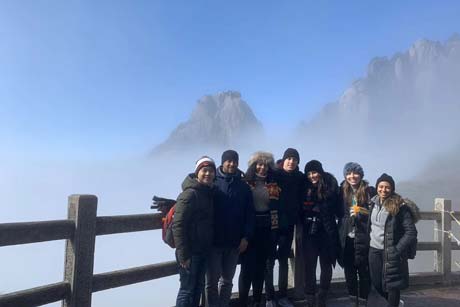 Huangshan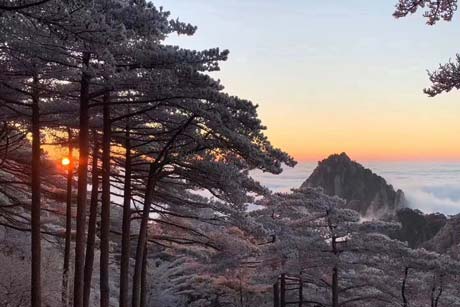 Huangshan
Note:
To ensure your experience, this tour is not available during Chinese holidays, such as Spring Festival, May Day Holiday, National Day Holiday and etc.
This tour is not available to Chinese passport holders.
Reservation is required at least 24hours prior to the departure date.