Lunch
Pick you up from your Wusongkou Cruise Port at appointed time.
Drive to Suzhou, which is famous for its typical Chinese gardens. Upon arrival at Suzhou, first you will visit Net Master Garden. The garden was founded in the Song Dynasty. It is the smallest of the Suzhou residential gardens, yet it is the most impressive because of its use of space which creates the illusion of an area that is much greater than its actual size.
Then drive to Panmen Ancient City Wall. With a history of 2,500 years, this city gate is the most completely preserved part of the ruins of the ancient city of Suzhou.
Then have a typical Chinese lunch.
After lunch, visit Zhouzhuang, one of the most famous water towns in China. You will visit several scenic spots, such as Shen's House, twin bridge, Zhang's House and etc. Shen's House was built in 1742 during the Qing Dynasty by Shen Benren, a descendant of Shen Wanshan who was a man of wealth in Southern China in the late Yuan(1206-1368) to early Ming Dynasties.
Transfer back to the cruise port or Shanghai Hongqiao Airport or your hotel in downtown Shanghai.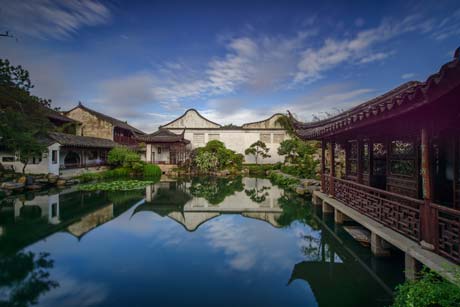 Net Master Garden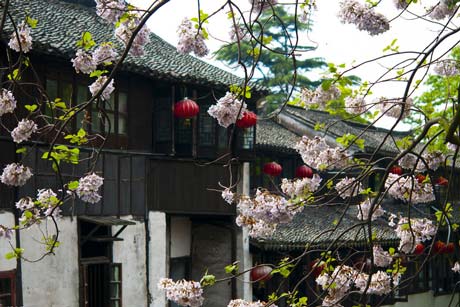 Zhouzhuang