7:30
You'll be picked up at the lobby of Huangshan International Hotel (Address:No.31 Huashan Road Tunxi District, Huangshan City), please arrange yourself arriving beforehand.
8:30 -9:00
Bus to the Huangshan Scenic Area transfer center, where you are arranged on shuttle bus riding to the Yungu cable station. You can take Yungu cable car at your own expense: CNY 80/pp.
9:30-16:30
Visit: the White Goose Peak, the Beginning-to-Believe Peak , Black Tiger pine, etc.
Enjoy lunch on top of the mountain (at your own expense).
Visit: the Cloud-dispelling Pavilion, the Flying-over Rock, the Bright Summit, and the Xihai Grand Canyon. etc.
Stay overnight at the hotel you've arranged located on the top of Mt. Huangshan (at your own expense).
Recommended Hotels on mountain top (for reference only): Huangshan Shilin Hotel | Xihai Hotel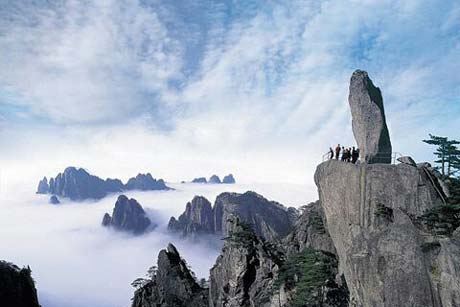 Flying-over Rock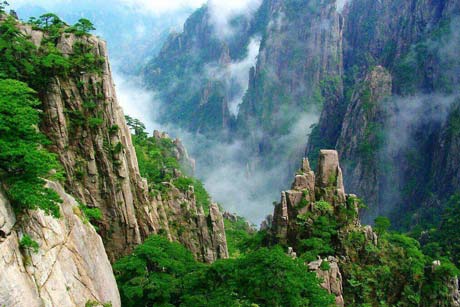 Xihai Grand Canyon