Hotel breakfast
After breakfast, we drive to touch the Mountain Emei scenic area. Take a cable car up to the Jin Ding (Golden Peak) and overview the fresh green slope and trees. This is really a good chance to relax yourself from the busy and tight travel schedule or over working times. Walk around the mountain area and rest on the path.
Around 11:30-14:00 , Driving down to Wannian Temple by sightseeing bus, take the cable car one way up to visit the monastery( one way cable car up-going 65RMB / person at your own expense), we can buy some snacks at Wannian parking lot as lunch.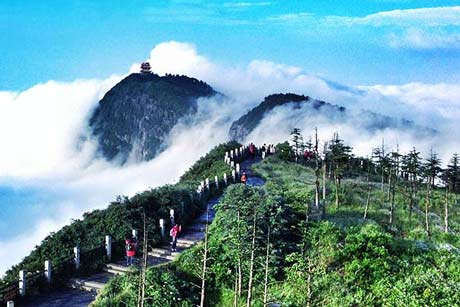 Emeishan Mountain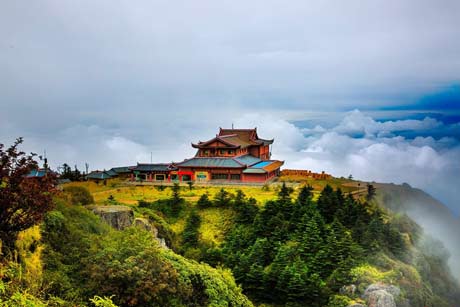 Emeishan Mountain
Hiking down the mountain from Wannian Temple to experience the beautiful nature of this mountain, passing Qingyin Pavilion, Moneky Zone until to WuxianGang bus station. Finally we drive down the mountain by sightseeing bus.
Around 18:00-20:00, We take Bullet Train back to Chengdu, it is a ride about 1 hour and 12 minutes, the tour group dismissed at Chengdu Railway Station.(Please be noted that, we will try to book the train tickets in the duration 18:00 to 20:00, the exact train number and timetable are not fixed yet, it depends on the availablity on the day.)
For private tours, we will be chauffered back to Chengdu.