lunch
Today we will start our tour at the largest Orthodox church in the Far East -St.Sofia Church. Then have walk on the Central Street to find some facts about Harbin's history and culture. First built in 1925, Central Street is the most prosperous street in Harbin. It is also an architecture art gallery with the building in much kind of the styles such as Baroque, Eclecticism and so on.
Move to the Sun Island where the International Snow Sculpture Art Expo is held every winter and you can see various awesome snow sculptures featuring different cultures.
Later, transfer to the Siberian Tiger Park where we're caged in a specially protected bus to see the tigers and lions. The new Siberia Tiger Park was opened in 1996 on Sun Island. A large recreational district is currently under development, featuring gardens, swimming lakes, cafes, and a hunting range. The tiger reserve has been finished. The goal of the reserve is to save, study and breed these great cats in captivity and eventually release them into their natural habitat.
In the late afternoon, transfer to explore the highlight of the Harbin Ice Festival - the Ice and Snow World (no guide service in the park for group of less than 5 people). You will indulge in this winter wonderland, marvel at the magnificent exquisitely-detailed, gigantic ice sculptures. View fabulous creations of notable buildings and monuments of different architectural types and styles, figures of animals, people, mythical creatures, ice slides and lanterns. When evening sets in, multicolored lights illuminate the sculptures, creating a breathtaking display of these icy works of art.
Transfer back to your hotel after the tour.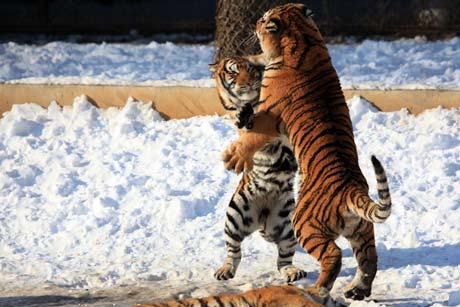 Siberian Tiger Park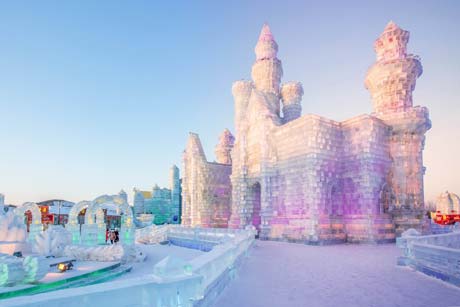 Harbin Ice and Snow World