Tour Overview
Duration: 7 Days
Tour Type: Private, No-shopping tour
Departure: Everyday
Tour Itinerary
Day 1: Chengdu → Ya'an → Kangding → Xinduqiao (440KM)
Hotel: Xinduqiao 318 Hotel
Around 7:00am, leave Chengdu for Xinduqiao. We head westward, passing Ya'an city, driving through Mt.Erlangshan, and Kangding city, known as the hometown of love song. Kangding is the first jump stone to plateau for tourists who are traveling to Ganzi tibetan region or planning travel to Lhasa, capital of Tibet Autonomous Region. Then, we will drive across the Zheduo moutain over 4000 meters high and arrive at Xinduqiao town which is called the Corridor of photographers.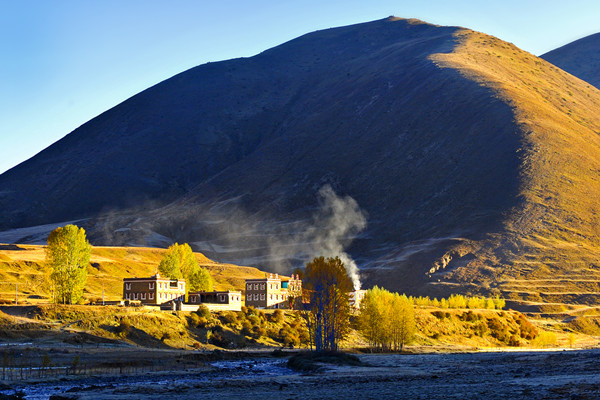 Day 2: Xinduqiao → Yajiang county → Litang (220KM)
Hotel: Litang Potala Hotel
We will drive to higher and higher towards Litang, the birthplace of the 7th and 10th Dalai Lamas. Litang has a fame of ' Prairie Pearl'. on the way we will conquer several moutains which are over 4000 meters, Mt.Gaoersi, Mt. Jianziwan, Mt. Kaziwan etc. Then, we will arrive the World High City-Litang.
Litang is the town with strong nomadic features and strong atmosphere of traditional Tibetan life; strolling in the streets can give you time to see local lives, feel modern namadic life, and compare to those ideas in your mind about Tibetans in this region.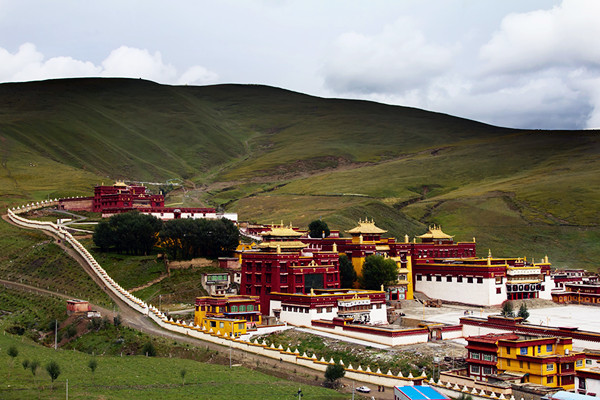 Day 3 Litang → Daocheng → Riwa → Yading village (250KM)
Hotel: Local Guesthouse at Yading village
After breakfast, in Litang, we will continue our trip to Yading nature reserve. Yading is a national level reserve in Daocheng County. Unknown to the outside world until the late 1990s , it is a mountain sanctuary and major Tibetan pilgrimage site comprising three peaks sanctified by the 5th Dalai Lama. The peaks are seen as emanations of the three Bodhisattva Chenrezig, Jampayang and Chenadorje, with Chenrezig being the highest peak at 6032 meters above sea level.
Yading, also named Nyiden, which means ' facing the sun' in Tibet. In Tibetan, the names of the mountains mean "Wisdom" (Jampelyang), "Power" (Chana Dorje), and "Compassion" (Chenresig). The three snow mountains is a shrine for Tibetans.
We will drive southwards from Litang to Yading, on the way, passing through Daocheng county and Riwa town, whih are tibetan towns with beautiful natural scenery and strong tibetan elements. Finally, we will arrive at the core scenic areas- Yading village which is preserved as primitive as people can.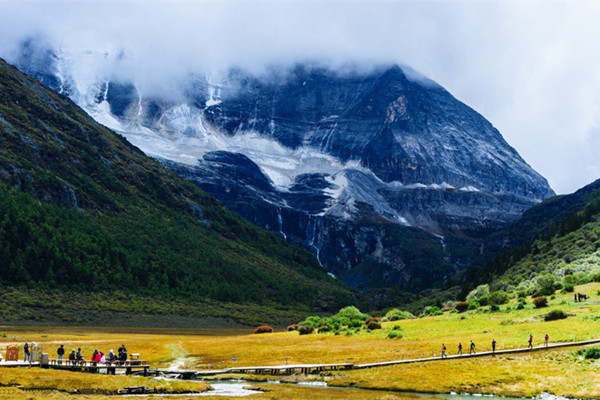 Day 4 Yading nature reserve → Daocheng (100KM)
Hotel: Daoxheng Taitian Hotel
Enjoy the amazing beauty of Yading nature reserve.
We will take the sightseeing bus from Yading village ( Longlong Ba) to Luorong pasture to see the lakes hiding in the valley. At around 16:00, we'll get out of the valley, an drive back to Daocheng through Riwa town. The beauty of the scenery in Daocheng defied all description. Or that's to say, Daocheng is a precious gift given by the god. The area of Daocheng is not big, but the total area of Daocheng is not small. In the plateau and mountain area, lied many villages. Daocheng is full of breath - taking landscape, ancient history, simple folkway, and wonderful culture. Yading, Mt.Haizi, banghe consists of the Daocheng spots area. However, Yading is the core attraction. But the way to Daocheng is not easy. Once you have seen the beautiful sightseeing of Daocheng, you will forget the hard distance. Thus, Daocheng is a heaven of natural beauty you can't miss in your journey.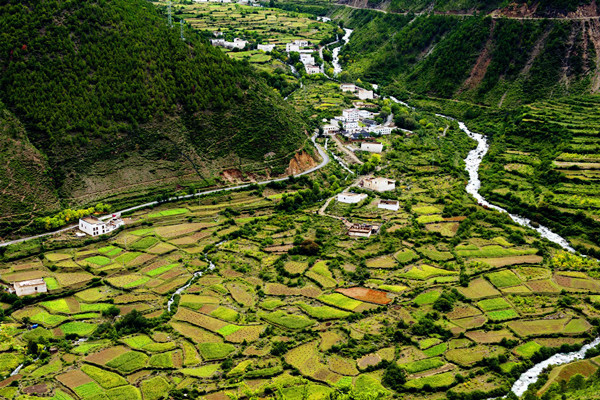 Day 5 Daocheng → Litang → Yajiang (295 KM)
Hotel: Yajiang Yalongjiang Hotel
Drive the same way back via Litang again to Yajing county. Yajiang county, located between the gorge of Tibet Plateau and grassland. It formed a special and unique natural landscape effected by complex topography. Yajiang concludeed in Kangba area, as well. on the way of Ancient Tea Route, it has abundant human landscape. Yajiang is a nice village for your relaxing. And we will stay one night at Yajiang.
Day 6 Yajiang to Tagong to Danba (225 KM)
Hotel: Kandding Love Song Hotel
Drive from Yajiang to Tagong grassland, visit Tagong monastery which is famous tibetan buddhism Ningmapa (Red sect) monastery located at northwest Sichuan Khampb area. Enjoy the scenery of highland grassland of Tagong, then drive to Kangding.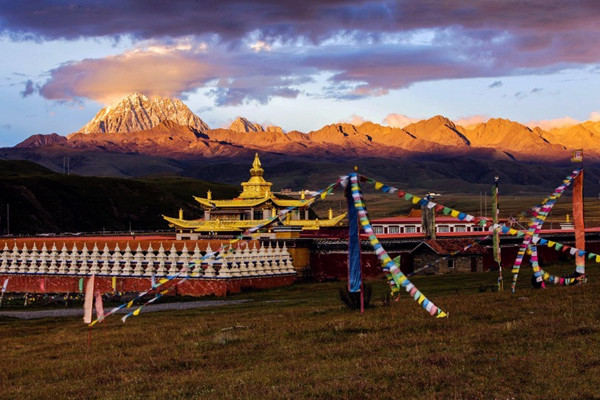 Day 7 Kangding → Guzhan → Luding → Ya'an, tours end in Chengdu
Sightseeing to Jiaju tibetan village and Suopo Watchtowers in the morning, then drive back to Chengdu.