Breakfast & lunch
After breakfast, I went to Erlangjian, Qinghai Lake. It's a pity that I didn't visit Qinghai Lake, China's largest saltwater lake. Qinghai Lake is surrounded by four lofty mountains, looking around like four high natural barriers, which tightly surround Qinghai Lake. From the foot of the mountain to the lake, there is a vast, flat and boundless grassland.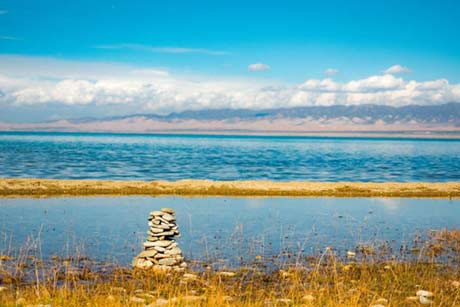 Qinghai Lake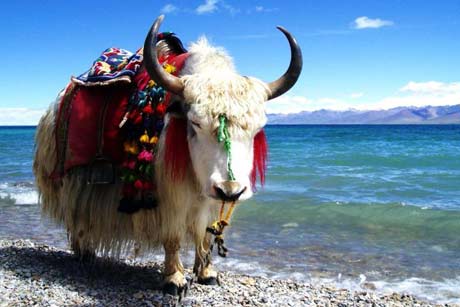 Qinghai Lake
The vast and vast Qinghai Lake, like a huge jadeite pan embedded in the mountains and grasslands, forms a magnificent scenery and beautiful scenery of mountains, lakes and grasslands. The scenery of Qinghai Lake is quite different in different seasons. In summer and autumn, Qinghai Lake has beautiful mountains and rivers. The vast undulating grassland is like a thick green blanket. Countless cattle, sheep and horses are like colorful pearls scattered all over the grassland. Large areas of neat and picturesque farmland along the lake are rolling with wheat waves, cauliflower is pan-golden, and Qinghai Lake, which is full of blue water and sky, seems to be the same. The glass agar is rippling gently. When the cold winter comes, Qinghai Lake is ice-sealed and jade-lined and silver-coated, just like a huge mirror, shining in the sunshine and shining all day long. It can walk on the frozen surface of Qinghai Lake.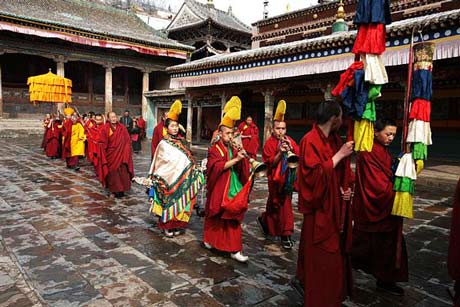 Lamas in Tar Temple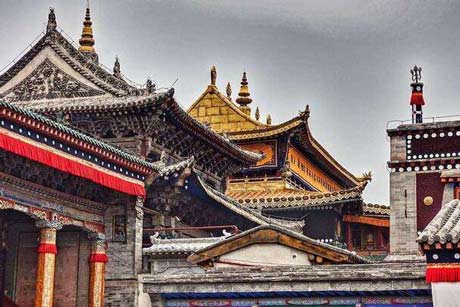 Tar Temple
After that, I went to the Buddhist holy place [Tar Temple], and took a sightseeing bus to visit the Tar Temple scenic spot. Tar Temple is one of the six most influential monasteries in Tibetan Buddhism and one of the most believers in the Gelug Sect (Yellow Sect). It is also the birthplace of the founder of the Gelug Sect, the grandfather of the Dalai Lama and the Panchen Master, Master Zongkaba. The temple has an important position in the history of Chinese architecture. The temple covers an area of more than 40 hectares, with 15 palaces and more than 9300 monasteries. It forms a complete Buddhist architectural complex combining Tibetan and Han architectural arts. The main architectural complex of the Tar Temple includes eight treasures Ruyi Pagoda, Great Jinwa Hall, Little Jinwa Hall, Great Jin Hall, Manjusri Bodhisattva Hall, Mizong College, Butter Flower Hall, etc. And butter flower, known as the "art of three unique". Return to Xining for hotel stay.