Tour Overview
Duration: 8 Days
Tour Type: Private, No-shopping tour
Departure: Everyday
Tour Itinerary
Day 1 Chengdu Arrival
Hotel: Chengdu Ruicheng Celebrity Hotel.
Arrival at Chengdu airport, the tour guide and driver will pick you up, and transfer you to your hotel. Free leisure for this day.
Day 2 Chengdu → Hailuogou
Hotel: Gongga Shentang Hotspring Hotel
In the morning, drive to Hialuogou though the Chengdu - Ya'an expressway and Mt. Erlang tunnel, enjoy the scenery along Dadu River, we will arrive at Moxi town in the afternoon. After a short visit of the town, enter the park, Hailuogou. The ice fall in Hailuohou is a must be.
Day 3 Hailuogou Glacier → Kangding
Hotel: Kangding Love Song Hotel
We will see the sunrise on Gongga Moutain at hotel view platform. Then visit Hailuogou Glacier Park, a modern glacier with low altitude. It is China's the most easy to appreciate scenic spots. You can choose walking through forest to the view platform(about 2 hours), or you can take a cable car to No.4 Camp. Enjoy the splendid sight of glaciers, ice mushroom, ice pagoda forest, ice water falls, etc. You'd think you were stepping into a fairyland, while you enter into Hailuogou. After having an eyes banquet of Hailuogou, we will moving forward to the next stop, Kangding, the largest city and capital of Ganzi (Garzê) Tibetan Prefecture, Kangding is well-known throughout China for its popular Kangding Love Song. The place is regarded by some westerners as where Tibet really begins. The central streets bustle with trading activity. It's also the traffic hub of west Sichuan and the gateway of Eastern Tibetkham. In Kangding, you can relieve trip tiredness by enjoying a hot spring.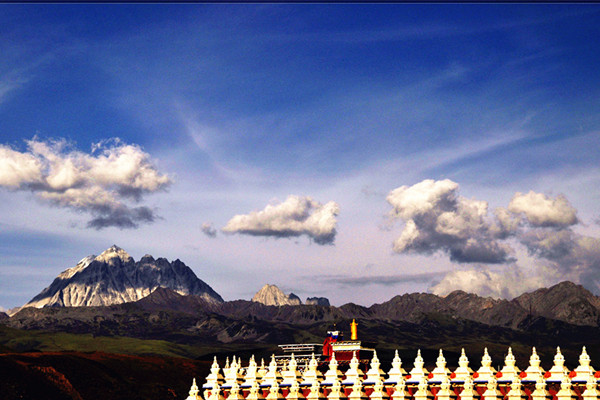 Day 4 Kangding → Tagong Grassland → Danba
Hotel: Danba 318 Hotel
In the morning, visit the Anjue monastery, A quietly busy collection of courtyards and Tibetan shrines over on the west bank,whose monks are tolerant of tourists wandering around. And enjoy a rare chance to see their morning ceremony! Then drive to Tagong Grassland via Xinquqiao. Tagong Grassland, the most famous grassland in Ganzi. The scenery in Tagong has its own beauty in each season. For pilgrims, Tagomg is also a ' Temple of Holy Spirit'. Don't miss the chance to capture the beauty of Xinduqiao Town, which is called the Corridor of Photographers. After visiting Tagong Monastery. In the afternoon, drive to Danba, view Yala Holy Mountain and Donggu Nature Reserve.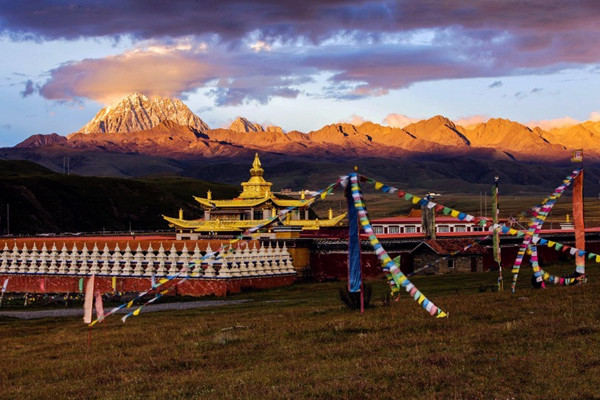 Day 5 Danba
Hotel: JIarong Sunshine Hotel
Discover the beauty in Danba, which is an ancient village quite unknown. For thousands of years the ancient village has maintained its ethnic characteristics and traditional architectural style. Danba, the beauty valley with its pretty jiarong branch Tibetan women. Visit the unique Danba Ancient block towers in Supo, the grand and high one thousand years tower groups, the Dadu river valley, feeling and taste the folks and customs of jiarong branch Tibet people. You will experience the local natives' enthusiasm here.
Late afternoon, we will say goodbye to Danba, and continue to the next attractions, Rilong town.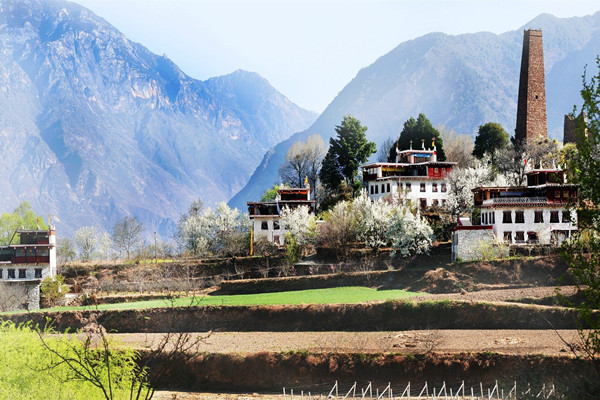 Day 6 Sightseeing of Mt. Siguniang
Hotel: Jiarong Sunshine hotel
Mt.Siguniang was called as east ALPs, the scenery of this place is much attractive.This Scenic Area is an unspoiled wilderness park located in western Sichuan Province, near the town of Rilong in Aba Autonomous Prefecture. It's 220 kilometers (about 136 miles) from Chengdu, and will take you about five or six hours to reach by bus. The main attraction of this scenic spot is unspoiled natural beauty. The unusual shapes of the mountain peaks are rarely seen anywhere else in the world. The blue sky, clouds and mist, snow peaks, ancient cypress forests, rushing waterfalls, and alpine meadows make this area a nature lovers dream. Today you can spend full day Trekking or riding horse sightseeing of Changping Valley.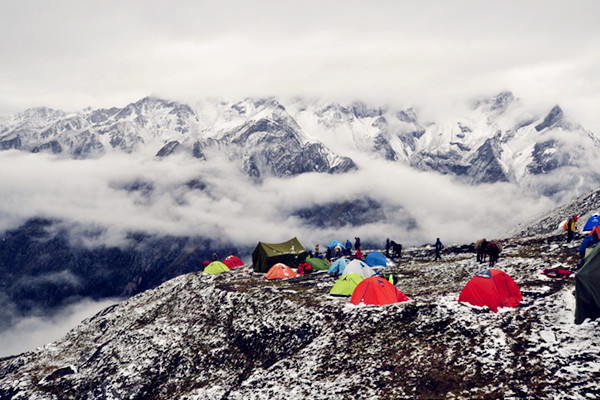 Day 7 Rilong →  Wolong → Chengdu
Hotel: Chengdu Richeng Celebrity hotel
Drive back from Rilong via Wolong panda reserve, visit lovely Giant Pandas there. It is a comprehensive state natural reserve of 200,000 hectares (i.e. 494,200 acres). Begun in 1963, Wolong Pandas Reserve is the earliest, largest and best-known panda reserve in China.The Center was founded in 1980 with assistance from World Wildlife Fund.Then along Minjiang river back to Chengdu.(or we can choose another road drving across Mt,Jiajin, passing Baoxing county if the road to Wolong nature reserve is blocked for the road construction)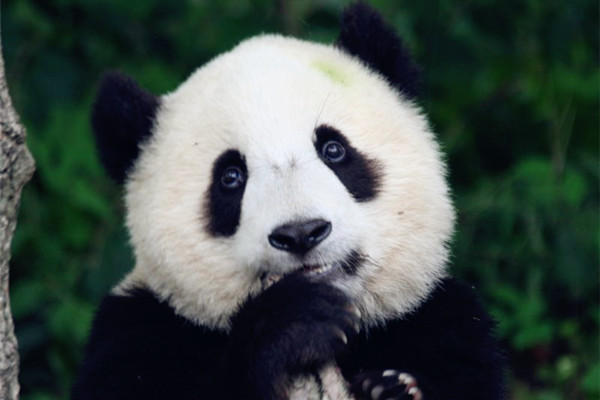 Day 8 Chengdu airport dropping off
Chengdu airport dropping off, end the trip.