The Seventeen-Arch Bridge was built during the reign of Emperor Qianlong in the Qing Dynasty(1644-1911). Like a rainbow over the water, the bridge is the only connection to the Nanhu Island.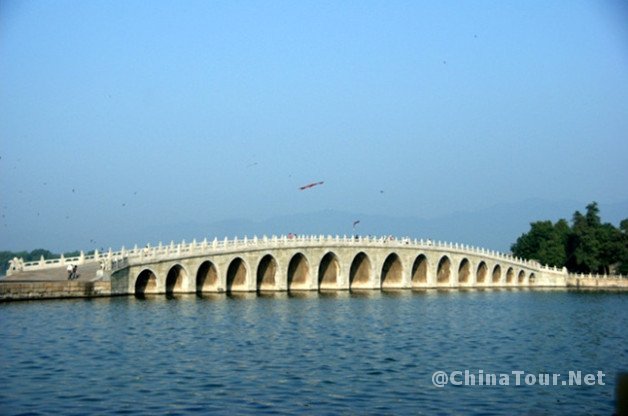 The bridge is 150 meters long and 7 meters high. As the name suggests, it has seventeen arches with the largest one in the middle and the others diminishing in size on either side.
Over 500 stone lions in different poses are carved on the posts of the bridge's railings.