Pick up from the your hotel in downtown Shanghai. First visit Peace Hotel, which was built by Sir Victor Sassoon, of the Sassoon family. His family managed extensive business holdings in Hong Kong, Shanghai and Calcutta. Then visit Ohel Moishe Synagogue(the Shanghai Jewish Refugees Museum). The Jewish refugees gathered for religious rites during the World War Ⅱ. Built by Russian Jews in 1927, it features gallery-type architectural style. With black brick walls, the 3-storey main building has horizontal red brick decorations. Its doors and windows are decorated with traditional arches. On the main gate, there is the symbol of Judasisim "Star of David".In March 2007, the People's Municipal Government of Hongkou District budgeted special funds for a full renovation of the synagogue in accordance with the original architectural drawing found in the city archives.
Then take a break at White Horse Inn, which was built in 1939. Rudolf Mossberg, a Jew who came to Shanghai with his family and relatives, bought a small building at the corner of Changyang Road and Lintong Road, and ran a cafe. He gave the cafe a very romantic name: White Horse. The original building was torn down in 2009, then was rebuilt as part of Shanghai Jewish Refugees Museum to tell the stories of the old times.
Then head to Huoshan Park& Tilanqiao Historic Area, which is now the original features of the Jewish settlement are still well preserved. They are the only typical historic traces of the Jewish refugee life inside China during the World War Ⅱ. The museum is an important component of the "Tilanqiao Historic Area" and serves as a witness commemorating the phase of history when the Jewish refufees lived in Shanghai.
Then visit Hengshan Moller Villa, a building built by a father, a captain, according to his daughter's dream, following the North European style on the whole. In 1941 Moller left this place, and after 1949, it became the office building of China Communist Youth League Shanghai Committee. In 2002, it was changed into "Hengshan Moller Villa Hotel".
Transfer back to the hotel after the tour.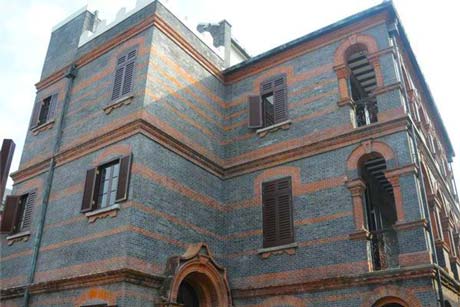 Ohel Moishe Synagogue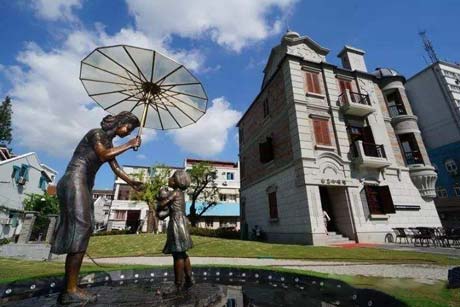 White Horse Inn