lunch
Pick up from the hotel and visit the following attractions:
Dragon Tower: DragonTower with a height of 336 meters (1,102 ft) is a landmark of Harbin City, and it serves as Heilongjiang TV Broadcasting Tower.
St. Sofia Orthodox Church: It is the largest Orthodox Church in theFar East). Here you will find out why Harbin is called 'Little Moscow'.
Stalin Park: Located at south bank of Songhua Riverin Harbin City's Daoli District, it is a strip-shaped, open and waterside park, starting from the Songhua River Railway Bridgein the east to the Xiaojiu Station in the west.
Flood control Memorial Tower: It is a monument like any other monument and nothing more - more interesting is to proceed down Central Street (for pedestians only) and see all the old buildings dating back to when the Russian aristocrat refugees still lived in Harbin.
Central Street: Also known as St. Kitaiskaya, one of the main business streets in Harbin, is a perfect remnant of the bustling international business activities at the turn of the 20th century.
Transfer back to your hotel.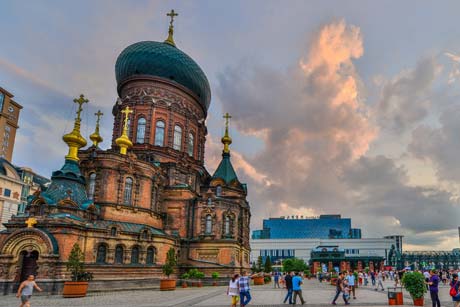 St. Sofia Orthodox Church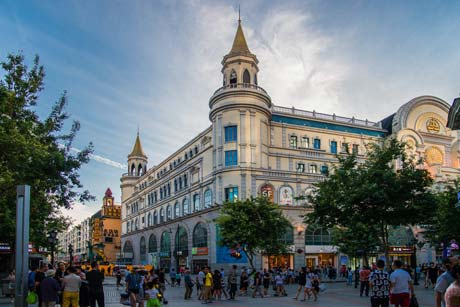 Central Street