Why Book with Us?
Save your trouble to book tickets on your own.
Tickets guaranteed during peak season.
Ticket can be changed or cancelled if you notify us in advance.
How to Book?
Notify us your exact visiting date and travelers' names. After the booking is confirmed, you will receive a confirmation voucher by email. Show the QR code to the staff at the entrance, then you can enter the tower directly.
It is advised to book the ticket at least 1 day in advance. Urgent booking might not be accepted.
Enter the tower through the entrance directly with QR Code in the confirmation email.
The ticket is only valid for the specific day. If you would like to change or cancel the ticket, please notify us in advance.
Detail
Opening hours: 08:00-21:30
Ticket include: 263m Sky Galleria, 259m Transparent Sky Walking, Shanghai History Museum, 78m"Future Shanghai" Multimedia Show,Landmark Paradise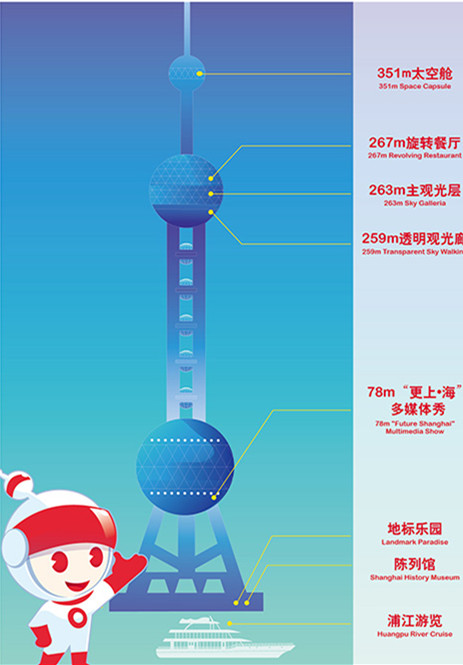 Tower Model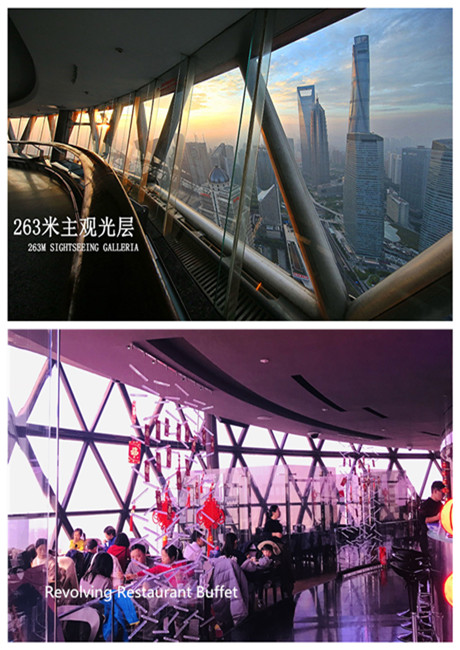 How to get there?
You can take a taxi to get there.
We offer a car charter service to make your tour more convenient. Pick you up from your hotel and drive you to the attractions you would like to visit.
What to expect?
The 468 meter Oriental Pearl Radio & TV Tower stands by the bank of Huangpu River. It is in the center of Lujiazui, opposite to the Bund which is famous for its grand buildings of various architectural styles.
The Oriental Pearl Radio & TV Tower is a multi-functional venue with sight-seeing, restaurants, shopping, entertainment, Shanghai History Museum, Cruise Dock and a theatre for cultural performances. It has already become one of the most symbolic venues and tourism resources in Shanghai and it is acclaimed as one of the ten best views in Shanghai.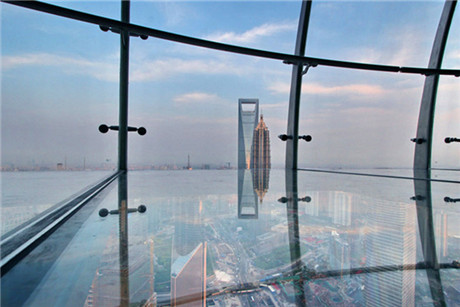 Transparent Sky Walking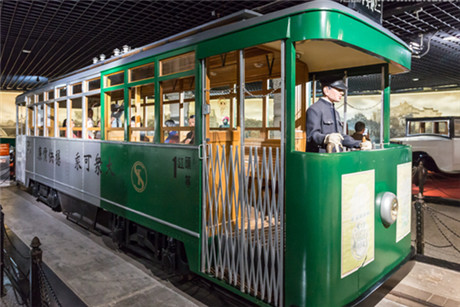 Shanghai History and Development Museum