The show is a stunning acrobatic show combining traditional Chinese arts and modern technologies. The performers present Chinese acrobatics, martial arts and dance perfectly in harmony with the music, sound, lighting, and other special effects, which include a water screen.
Highlights
Watch the amazing acrobatics show of ERA Intersection of Time.
Enjoy a visual feast to spend the night of Shanghai.
International production with Chinese traditional elements.
Ticket Information
Show Time:19:30-21:00, Everyday except Monday
Ticket Seat: Section A, B, C, D, VIP
Show Address: Shanghai Circus World, 2266 Gonghexin Road, Zhabei District, Shanghai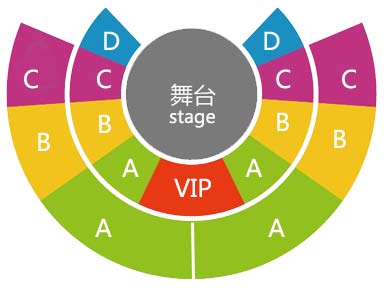 Ticket Only
When the ticket is confirmed, you will get a voucher. Please use your voucher to redeem at the ticket office upon arrival at Shanghai Circus World. You need to make your own way to the Shanghai Circus World. It is advised to arrive there 30 minutes in advance to redeem the ticket. The show starts at 7:30pm.
Ticket+Private Transfer Service
We will pick you up from your hotel in downtown Shanghai and transfer you to the Shanghai Circus World. The driver may help you to redeem the ticket. The ticket included in the transfer service is Section C ticket. If you need tickets of other sections, please contact us. Transfer back to the hotel after the show.
What to Expect
Jar Juggling: Originated from Han Dynasty (206BC-220),the act matches the history of the white and blue pattern porcelain jar as well as the terror cotta soldiers in the background scenes. Throwing, catching, kicking, tossing…the artist plays the jars just like a NBA sportsman plays his basketball.
Wheel of Life: Consisting of 3 smaller wheels with a dimension of 2 meters each, the giant wheel is hanging more that 10 meters high above the ground. While keeping the wheel spinning, 6 artists practise various breath-taking actions both in and outside the 3 smaller wheels.
Space Motorcycles: Eight Terra-cotta soldier looking warriors run a motor race in an iron and steel globe with a dimension of 6.8 meters. They drive the audience crazy and bring the show to a happy ending.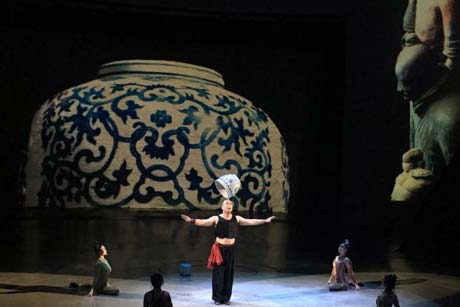 Jar Juggling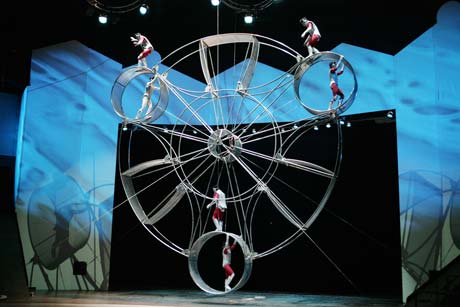 Wheel of Life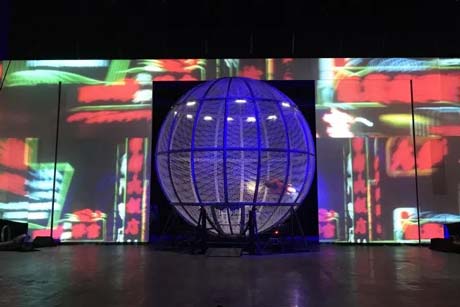 Space Motorcycles