Why Book with Us?
Discover a world of wonder filled with creativity, adventure and thrills for Guests of all ages.
Simply show your passport to enter and save time at the queue for purchasing tickets.
See Mainland China's first Disneyland theme park and the largest Disney resort in Asia!
Both 1-day ticket and 2-day ticket are available to choose.
What to Expect?
The Disney theme parks were born out of Walt Disney's vision some 60 years ago to create a magical place to take his daughters—somewhere so special it would capture the imaginations of generations—a theme park where fairy tales spring to life, dreams come true and families are drawn closer together.
Shanghai Disney Resort follows this tradition in new and exciting ways, offering Disney's most technologically innovative theme park that's both authentically Disney and distinctively Chinese, and boasting engineering achievements such as Enchanted Storybook Castle—the tallest, biggest and most interactive of all Disney castles the world over.
Not only does Shanghai Disney Resort showcase the best of Disney's storytelling, but it also celebrates China's rich heritage.
Welcome to a never-before-seen world of wonder where you can ignite the magical dream within your heart. This is Shanghai Disneyland, a fun experience filled with creativity, adventure and thrills for Guests of all ages!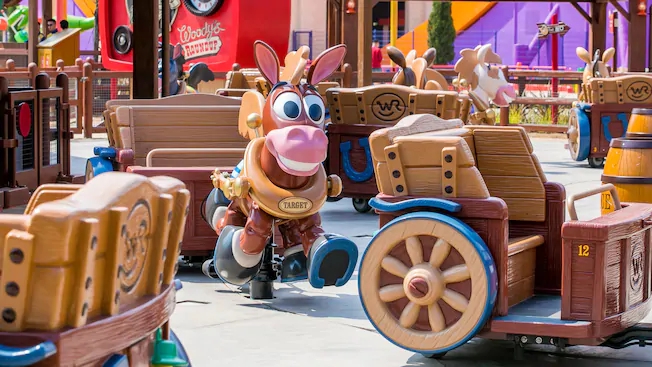 Climb into an Old West cart and let your pony swing you 'round during a hoof-tappin' hoedown—at Disney·Pixar Toy Story Land.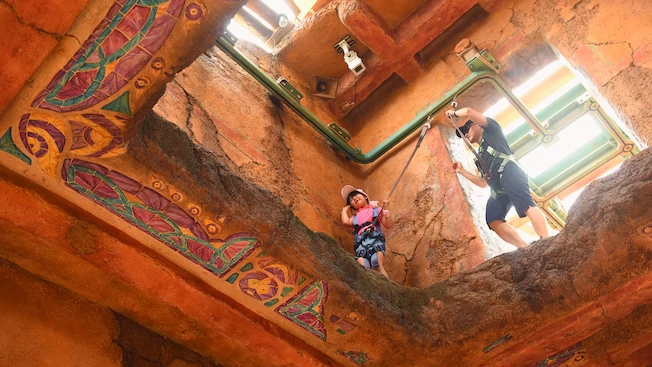 These 3 uniquely thrilling elevated rope courses traverse the terrain of Roaring Mountain, stepping through spectacular caverns.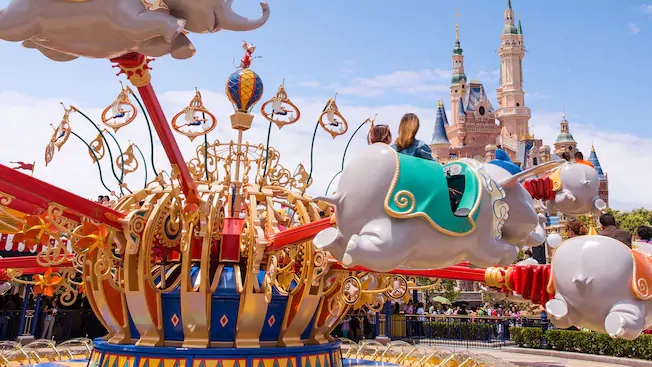 Fly the fantastical skies with Dumbo, the spectacular new superstar at Gardens of Imagination!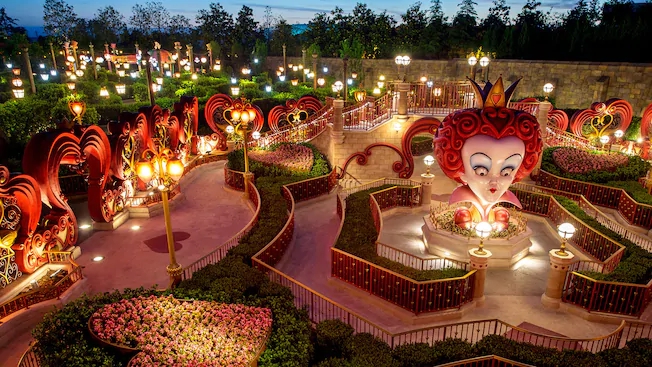 Wind your way through the maze of Alice's Wonderland world to attend this delightfully mad tea party.
Ticket price
1-Day Ticket
| | | |
| --- | --- | --- |
| | Standard | Child(1.0-1.4M) or Senior(Age 65+) |
| Regular Ticket | CNY368(USD54) | CNY299(USD44) |
| Peak Ticket | CNY552(USD80) | CNY431(USD64) |
| Peak Holiday Ticket | CNY665(USD98) | CNY498(USD74) |
2-Day Ticket
| | | |
| --- | --- | --- |
| | Standard | Child(1.0-1.4M) or Senior(Age 65+) |
| Regular Ticket | CNY674(USD100) | CNY538(USD80) |
| Peak Ticket | CNY996(USD148) | CNY835(USD124) |
| Peak Holiday Ticket | CNY1196(USD177) | CNY896(USD133) |
Note:
1. If you have both adult and child/senior with you, please make separate bookings and inform us that you are together.
2. The price of tickets are categorized by visiting dates, visitors's height(adult/child) and number of days. The ticket are catagorized as 1-Day and 2-Day; Standard(1.4+M) and Child(1.0-1.4M) or Senior(Ages 65+); regular ticket, peak ticket and peak holiday ticket.
Usually, regular ticket refers to weekdays ticket, peak ticket refers to weekends and most holidays' ticket, peak holiday refers to Chinese New Year and National Day Holiday. If you are confused about which kind of ticket you should buy, please feel free to inquire us. In summer vacation(July and August), all tickets are charged as Peak Ticket, even in weekdays.
2019 Chinese Public Holidays
New Year's Day: 1st Jan
Chinese New Year: 4th-10th Feb
Qingming Festival: 5th-7th Apr
Labor Day: 1st May
Dragon Boat Festival: 7th-9th Jun
Mid-Autumn Festival: 13th-15th Sep
National Day: 1st-7th Oct
Summer Vacation: July and August
3. Please note the 1-day ticket is valid only on the date selected. The 2-day ticket is valid only on the date selected and the following day.
4. Child ticket: Height between 1.0-1.4 meter. Child ticket holders must be accompanied by an adult to enter the park. Child over 1.4 meter is required to buy a regular ticket. Child under 1.0 meter is free of charge.
5. All travelers who booked together must enter the park together.
6. Tickets cannot be cancelled once the booking is confirmed.
7. The ticket prices of USD are only for reference. They are subject to change according to the exchange rate.
How To Use
All travelers must present valid passports at the entrance
Please show both adult and child passports at the entrance
All travelers under the same voucher need to enter the park at the same time
You must enter the attraction only on the date selected
You can enter the attraction directly with your passport
Opening Hours
How To Get There
Address: Shanghai Disneyland, 310 Huangzhao Rd, Pudong Xinqu, Shanghai
Take Metro Line 11 to Disney Resort Station
By car or coach (parking facilities available)
Take Pudong Bus Line 50/51/52 to Shanghai Disney Resort South Transport Hub and from there you can walk to Shanghai Disneyland, Disneytown, Wishing Star Park, or hop aboard a Disney Resort Shuttle to the Resort hotels
If you would like a transfer service from your hotel, please check Disney Ticket+Transfer service .