Why Book with Us?
Enjoy a bird's eye view of Shanghai on the tallest building in China.
Save your trouble to book tickets on your own.
Tickets guaranteed during peak season.
Ticket can be changed or cancelled if you notify us in advance.
How to Book?
Notify us your exact visiting date and travelers' names. After the booking is confirmed, you will receive a confirmation voucher by email. Show the voucher to the staff at the ticket office, then you will get the ticket.
It is advised to book the ticket at least 1 day in advance. Urgent booking might not be accepted.
Opening hours: 8:30~21:30
The ticket is only valid for the specific day. If you would like to change or cancel the ticket, please notify us in advance. If you have collected the ticket, then the ticket cannot be changed or cancelled.
Children ticket are available for those whose height are between 1.0 meter and 1.4 meter.
Where to collect the ticket?
Redemption Information:
Redemption time: 8:30am-8:30pm
Redemption location: Ticket Window of Shanghai Tower
Redemption method: Please show the valid redemption code (the redemption code is a string of number that lies beneath the QR code) to the staff to redeem your ticket
Opening Hours:
8:30am-9:30pm
Last admission: 8:30pm
How to get there?
Location: Shanghai Tower, Huayuan Shiqiao Road, Pudong District, Shanghai
You can take a taxi or Subway Line 2(get off at Dongchang Road Station) to get there.
We offer a car charter service to make your tour more convenient. Pick you up from your hotel and drive you to the attractions you would like to visit.
What to expect?
Shanghai Tower is the tallest building in China and the second-tallest building in the world. It has the world's highest observation deck on the 118th floor (546 meters; 1,791 feet).Shanghai Tower has the world's second-fastest elevators at a top speed of 20.5 meters per second (74 kph; 46 mph).
Shanghai Tower sightseeing route consists of the "Top of Shanghai Observatory" on floor 118 ", Top of Shanghai Exhibition Hall" on floor B1 and "Top 632"exhibition area on floors 125 and 126.
View Shanghai Tower from the Bund
Top of Shanghai Observatory
The observatory is on the 118th floor. The world's fastest elevator can take you to this 546-meter high observatory where you will have a 360 degree bird's eye view of Shanghai's renowned buildings, natural beauties and ever-changing sky.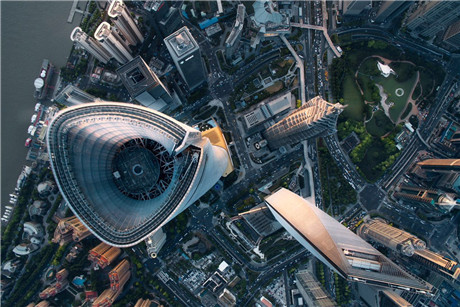 Shanghai Tower view from the sky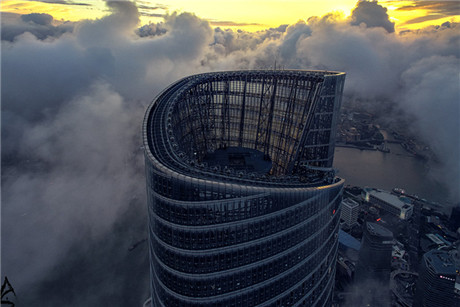 Shanghai Tower
Top of Shanghai Exhibition Hall
Consisting of "Shanghai's Shanghai Tower", "Ever-growing skyline", "Skyscraper", "A city of skyscrapers", "International high-rise"," Gene Pool of Shanghai Tower" and "Vertical city" exhibition areas, the hall displays the design DNA of this fantastic tower with high-tech multimedia effects, which immerse you in the mystery and wonder of the skyscraper.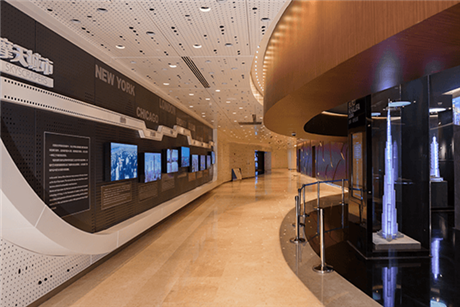 Shanghai Exhibition Hall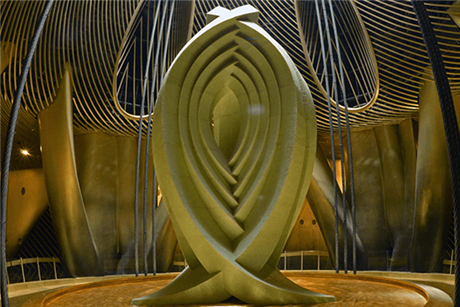 Shanghai Eye
Shanghai Eye
Located on the 125th and 126th floors, this area has 1,000-ton damper that stabilizes the tower, the operation system of which will be explained to visitors through interactive high-tech devices. In such a place that is nearest to the sky in Shanghai, visitors can also listen to 4D music masterpieces, which is a top-notch audio-visual experience.