Lhasa is the capital of Tibet autonomous region and also the transportation hub of Tibet. Tourists who would like to visit Tibet usually arrive at Lhasa first. There are trains and flights available in Lhasa.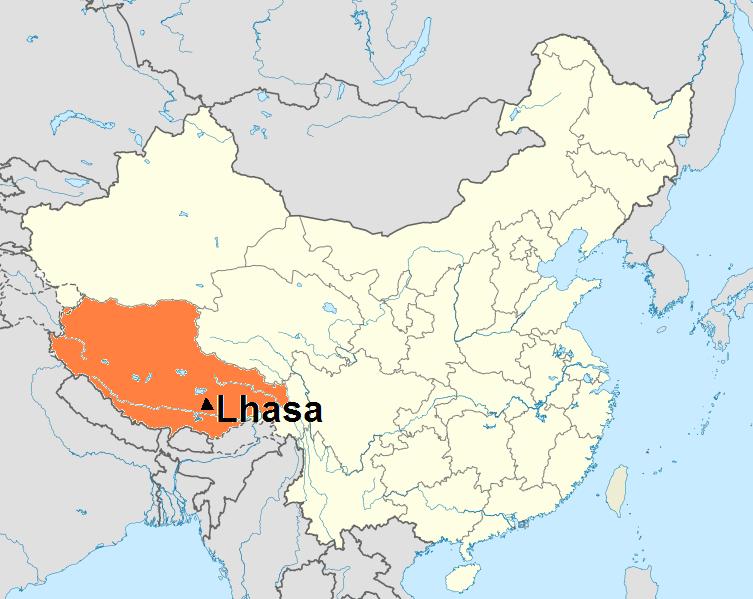 From other countries
Kathmandu in Nepal is the only foreign city that flight is available to Lhasa. No flight available in any other cities abroad.
Within China
By Plane
Lhasa Gonggar Aiport(LXA/ZULS) is located about 60 kilometers southwest of the downtown. There are flights between Lhasa and Beijing, Shanghai, Chengdu, Chongqing, Guangzhou, Kunming, Xian, Lanzhou, Fuzhou, Xiamen, Changdu, Xining and Linzhi.Book a Flight Ticket
There are airport buses available at the airport. Ticket fare is about CNY50. If you would like to take a taxi, you'd better make a deal before you get on the car. It may cost CNY100-200 per ride.
By Train
The Qinghai-Tibet Railway has been in operation since July 1st, 2006. The total length is 1956 kilometers. Due to the unique and complex topography of Tibet-Qinghai Plateau, it took years to do research on how to build a railway on the plateau. This great project has made it possible to travel to Tibet by train. Trains between Lhasa and Shigates have been available recently. Book a Train Ticket
There are trains available between Lhasa and Beijing, Shanghai, Guangzhou, Chengdu, Chongqing, Xining. Some trains are not available everyday. Check the availability before you plan your trip. The sleeper tickets of the trains to Lhasa are usually very tight especially in peak season (June to September). It's best to book the tickets two months in advance.
Though it takes some time to take a train to Lhasa, train travel is still the best way to go to Tibet. Since Tibet is located in plateau areas of a high altitude of over 3600 km, most tourists are likely to suffer from altitude sickness. Train travel allows passengers to take time to adapt to plateau acclimation and there is oxygen facilities equipped on the train. What'more, tourists will enjoy the stunning landscape along the train travel.
Arriving at Lhasa Train Station
Lhasa Train Station is located in the southwest of the downtown. It is about 7 kilometers away from the Potala Palace.
Public bus: No.1, 14 Bus
Taxi: You'd better make a deal before getting the car. It may cost CNY20-30 from the airport to the downtown.
Train schedule
Departure station
Arrival Station
Train Number
Departure time
Arrival Time
Duration (hour:minute)
Ticket fare (CNY)
Soft sleeper
Hard Sleeper
Hard Seat
Beijing West
Lhasa
Z21
20:10
13:03
40:53
1144
720
360
Shanghai
Lhasa
Z164
19:16
17:40
46:24
1262.5
793.5
402.5
Guangzhou
Lhasa
Z264
11:42
16:23
52:41
1468
865
447
Xining
Lhasa
Z6801
11:56
11:39
20:43
781
495
224
Lanzhou
Lhasa
Z917
12:17
11:39
23:22
823
522
240
Chongqing North
Lhasa
T222
20:23
14:16
41:53
1123
709
352
Chengdu
Lhasa
T22
20:45
14:16
41:31
1062
668
328
Note: Trains from Xining, Lanzhou, Chongqing North and Chengdu to Lhasa are available every other day.
Foreign tourists who would like to visit Tibet must have a

Tibet Permit

before entering Tibet. Tourists could get the Tibet Permit through a travel agency. It's best to apply the permit 20 days in advance.