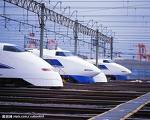 China Train Ticket
Online Booking, China Train Schedule
China Train Booking

Help

1

Search in Major Cities

2

Search in All China 1600+ Cities

Search China Trains from City to City

We have two search forms because China has more than 1600 cites and counties, and all these cities are located within 34 provinces of China.

1 We list the frequently used cities in the Blue Search, If you can Not find a city in blue city list , use the Green Search.

2 For Green Search, please select province first, then select city within this province. If you don't know which province your city is in, please refer to "China train stations listed by province" or check on a China map.
Search by Train Number
example: 1461, K19, T1, Z21, D301, G56. The first character of train number has certain meaning: K or N means fast train, D or G means new superfast train, T or Z means superfast train, only numbers means regular train.
---
Search Train Schedule of a City Station
All China 1600+ city stations by province
"All train schdules from major city to city"
Note for China Train E-Ticket Booking:
1. You need carry your passport and the E-Ticket Confirmation Number to print out the Paper Ticket(Boarding Card) in the train station or any train ticket office in China before you can aboard the train.
2. Make sure you input the correct passport number in the booking form, if the input number is different than the number on your passport, you can Not print out your paper ticket and you will Not be able to aboard the train.
3. Train ticket can be issued within 60 days before the departure date, please book in advance to guarantee ticket availability.
We accept international credit card, PayPal.
Train Ticket Change and Cancellation Policy:
1. Cancellation Condition: Before the departure date and you did Not print the paper ticket, you can request to change or cancel the train ticket, the cancellation fee is 20%~30% of total fare cost.
2. On the departure date or after that date, the train ticket can Not be refunded.
3. If you already printed the paper ticket, the train ticket can Not be refunded nor changed by us. (in this case, you need carry the paper ticket and passport to ask for refund or change in the train station counter before the departure date.)
Share This Page: