Suzhou is China's well-known "city of gardens", you may feel the charm of mountains,forest and springs without going out of the noisy surroundings of the town.
08:00-10:00 Pick you up from hotel in Shanghai and transfer to Suzhou.
10:00-11:00 Visit Tiger Hill and Shantang Street: The Tiger Hill Pagoda was built one thousand years ago. Learn about the history behind the historic sites. Then visit Shantang Street nearby, built in the Tang Dyansty, shows a typical water town style of traditional Suzhou.
11:00-12:00 Visit Panmen Gate: It is the only existing ancient city gate with land and water entrances in China.
12:00-13:00 Lunch Time
13:00-14:00 Visit the No.1 Silk Factory - Suzhou is also famous for its silk production. In the factory you can see how the silk is processed from the silk worm to the final woven cloth.
14:00-16:00 Visit the Humble Administrator's Garden. It is the best representative of Chinese classical gardens in the Ming dynasty. Focused on a central pond with pavilions, terraces, chambers, and towers located nearby, the garden is divided into three parts: the eastern, middle and western parts.
16:00-18:00 Return to Shanghai and transfer to your hotel.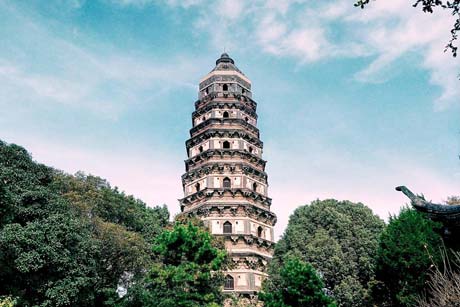 Tiger Hill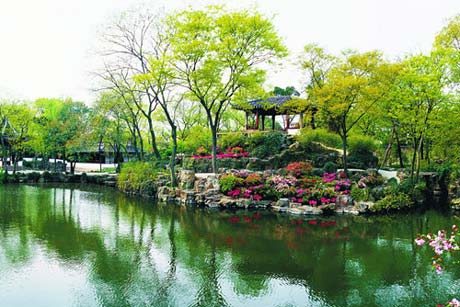 Humble Administrators' Garden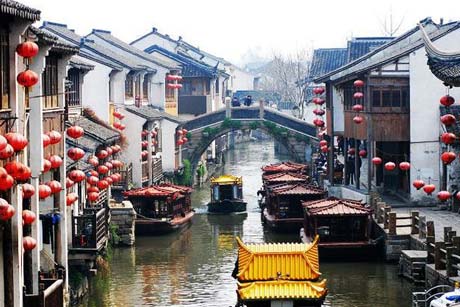 Shantang Street
Note:
When you arrive in Shanghai, our tour guide will call you the night before the tour. If you are not in hotel room, we will leave a message in your room, to inform the time to pick you up On the next morning.