Pick you up at around 8:00am from your hotel in downtown Shanghai and drive 2 hours to Wuzhen. Wuzhen, a 1200-year town, with its black tiled, tung oil painted timber framework houses, that contrast sharply with its white walls and gray flagging, brings to mind a Chinese ink and wash painting.
You will visit Fengyuan Twin Bridge, the God Fortune Bay, the Bamboo Handicraft Shop, the Hongtaiyuan Dye House, the Sanbai Wine Workshop, the Ancient Bed Museum and Folk Custom Museum.
After lunch, continue to visit the Yingjia Bridge, the Fangluge Teahouse, the Water Chambers and the Corridor Shed, the Xiuzhen Taoist Temple, Ancient Stage, the West Garden and the Fastener Museum.
Return to Shanghai and transfer to your hotel at about 17:30.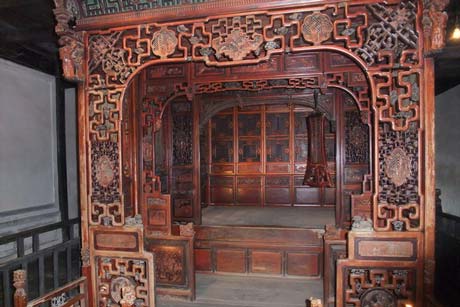 Ancient Bed Museum
Hongtaiyuan Dye House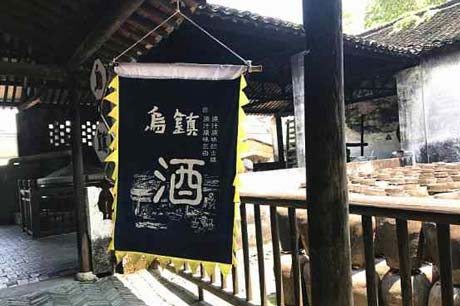 Sanbai Wine Workshop
About Wuzhen
Wuzhen water town has a long history of 6,000 years. It is a typical ancient water towns in southern Yangtze River, known as the "a land flowing with milk and honey, House of Silk". In 1991, it was named as historical and cultural city of Zhejiang Province. In 1999, the protection and tourism development project of this ancient town started. With its thousands of years of history and culture; its honest and beautiful scenery of rivers and lakes; its unique flavor of the cuisines, colorful folk festivals, deep heritage and timeless lifestyle, Wuzhen has become a living fossil of ancient oriental civilization. The water town will show tourists a fascinating historical picture which is an innate beauty.