Tour Overview
Duration: 8 Days
Departure: Every Tuesday,Wednesday and Sunday(except holidays)
Tour Type: Small Group, connected by flight
Similar Tours: Private tour , Connected by train
Tour Itinerary
Day 1

Arrival in Beijing
Our tour starts from your arrival in Beijing airport, after you claim your luggage and pass China custom, you will see us waiting for you at arrival exit holding a sign with your name. Then we will transfer you to the Sunworld Hotel in central Beijing - Wangfujing Street. The first day is free for you, you can walk along the most famous street in Beijing with lots of shopping malls, restaurants, snack alleys, etc, Wangfujing is a must-visit place in Beijing. (Unlike other travel agencies choose hotel in remote area, we choose hotel in the very center of Beijing for you to feel real Chinese life.)
Accommodation: Sunworld Hotel, Beijing
Day 2

Beijing
In the morning, after meeting our tour guide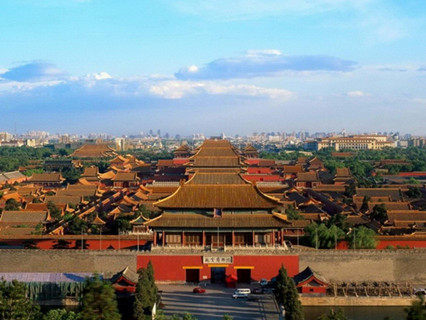 and other members in the lobby, we drive to the Tiananmen Square, the biggest city square in the world, many great historical buildings are around the square, in the north of the square you will enter the Imperial Palace, also known as the Forbidden City, to explore its fascinating halls and pavilions, where you will learn how and where the ancient emperors worked and lived, see their numerous priceless antique treasures. After we exit the Forbidden City, we will enter another attraction - Jingshan Park where we will see local Chinese residents taking exercise, singing or dancing, and we will climb the hill inside the park, when we reach the top of the hill, we will enjoy the bird view of the whole Forbidden City and Beijing central city, which is a highlight of today.
Beijing GPS Audio Guide: Forbidden City, Summer Palace, Temple of Heaven, Badaling Great Wall Install App or bookmark our website on your phone browser to enjoy.
At noon, we will have lunch at a superior Chinese restaurant,
where you can have menu-ordered delicious Chinese dishes. In the afternoon, we visit the Temple of Heaven, where the ancient emperors came every winter worshiped the heavens in hopes of good harvests. In the evening we will arrange a lively wonderful Chinese Kung Fu Show at Beijing Red Theater, then we drive back to hotel.
Meals: Western buffet breakfast, menu-ordered Chinese lunch
Day 3

Beijing
In the morning, be prepared with your wearings and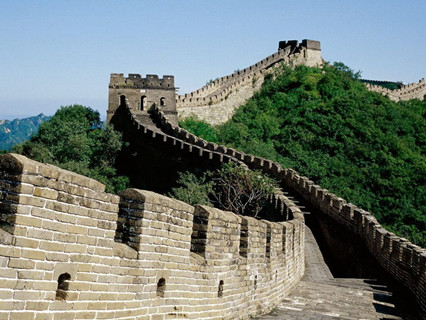 shoes since we are going to hike the Badaling Great Wall(about one and a half hours drive from city center). You can choose hike or take cable car(cable car ticket not include) to reach the top of the great wall, when you see the wall stretch on the top of mountains to boundless distance, you will understand why this longest defensive wall in the world is one of the seven wonders in the world.
At noon, we will have lunch at a nice restaurant inside the Jade Museum near the great wall.
After lunch, we will go to the Sacred Way which are encircled in the shadow of Longevity Mountain. The Sacred Way is a road leading to the imperial tombs, alone the way guarded on both sides with stone statues by which the ancient emperors went to hold a memorial ceremony for the ancestors. Then we will drive back to the city and stop in Olympic National Stadium area, where you can take pictures of Bird's Nest and Water Cube. Finally we will go back to hotel in Wangfujing, you can have a rest in hotel or enjoy the night views of Wangfujing Walking Street (Huge variety of shops and great restaurants). If you are interested in our optional activity, you can also choose them for the evening time.
Optional activity in evening: 1. Peking roasted duck dinner, 2. Acrobat show in Chaoyang Theater 3. Peking Opera in Liyuan Theater.
Meals: Western buffet breakfast, Menu-ordered Chinese lunch
Day 4

Beijing - Xian
In the morning we are going to visit Summer Palace -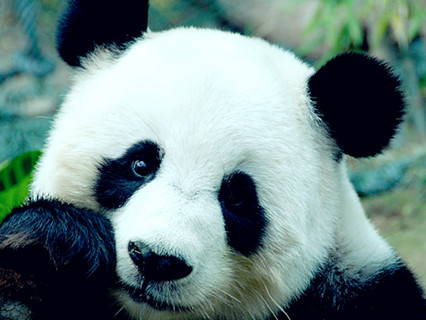 the largest imperial garden with a beautiful landscape and magnificent buildings. The palace is divided into three areas: 1.the area for political activities centering about the Hall of Benevolence and Longevity; 2.the residential area of royal family with main structures the Hall of Jade Ripples and the Hall of Joyful Longevity; 3. the sightseeing area mainly consisting of Kunming Lake and Longevity Hill. Optional activity: boating on Kunming Lake.
After Summer Palace, we will visit Panda House inside Beijing Zoo, where we will see lovely pandas.
At noon, we will visit the old Hutong and the Shichahai Scenic Area(Hou Hai). In hutong, we will visit a local Beijing family and learn dumpling making and cooking skills, you may try to make a dumpling by yourself and have dumplings as your lunch. After lunch we will get on a local rickshaw traveling along the old narrow lanes, and explore the traditional Chinese quadrangles to get a close touch with the original Beijing lifestyle and culture, pass through Yinding Bridge, Skewed Tobacco Pouch Street, etc. After hutong tour, if time permits, we will visit a local market where local people buy fruit, vegetable and foods for daily life. Finally our guide will see you off at the airport for the flight to Xian. When you land in Xian, you will be transferred to your hotel.
Optional activity: If you have time in the afternoon, you may choose to tour Nanluoguxiang (The Southern Gong and Drum Lane)
Meals: Western buffet breakfast, Menu-ordered lunch
Accommodation: Ramada Bell Tower Hotel, Xian
Day 5

Xian
After breakfast, we are going to the
Terracotta Warriors and Horses Museum. In the museum, there are three excavated pits exhibiting amazing warrior figures and Chinese ancient weapons.
At noon, we will have lunch at a superior Chinese restaurant with delicious food.
In the afternoon, we will visit the Xian Museum and the Small Wild Goose Pagoda, which was built in the Tang Dynasty(about 1,300 years ago) to store the Buddhist scriptures brought from ancient India. In the evening we will be entertained by the Tang Dynasty Music and Dance Performance while enjoy the Dumpling Dinner.
Meals: Western buffet breakfast, Chinese lunch, Dumpling Dinner
Note: Since the Tang Dynasty Music and Dance Show is closed in Jan, Feb, Mar and Dec, guests traveling in this period will have a free night by themselves instead of the show and dinner.
Day 6

Xian - Shanghai
In the morning we will visit the ancient City Wall.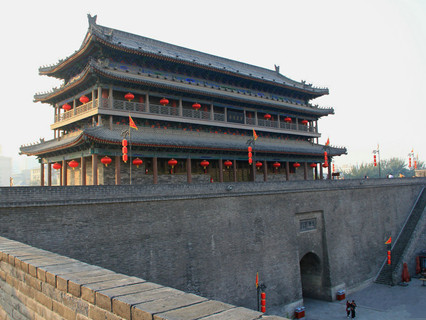 It was build in Tang Dynasty which survived through Chinese long history. It is the most complete existing urban fortification in China. You can walk or cycle on the ancient wall (bike rental fee is not included). Next we visit Shaanxi History Museum where you can learn more history about Xian through the cultural relics: bronze wares, jade, potteries, and murals from the Prehistory Period to the Qing Dynasty.
At noon, we will have lunch at a famous Chinese restaurant with delicious food.
Then we will view the Bell Tower(optional), which is the emblem of Xi'an city. Finally we drive to airport for the flight to Shanghai. Shanghai local guide will pick you up at the airport and transfer you to the hotel.
Meals: Western buffet breakfast, Chinese lunch
Accommodation: The Bund Riverside Hotel, Shanghai
Day 7

Shanghai
In the morning, we will visit Shanghai Museum,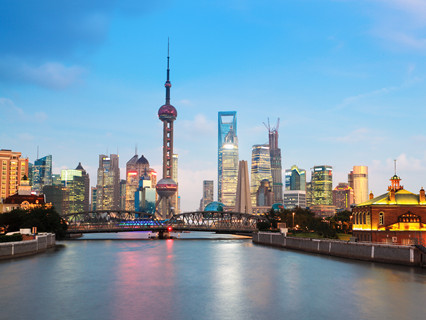 which specializes in exhibiting art works from ancient times.After that, we will tour Yuyuan Garden, a famous garden in the south China. The symbol of Yuyuan Garden is the Nine Zigzag Bridge built of granite and grass-white jade and the quaint, elegant mid-lake pavilion. At noon we have lunch at a good restaurant with Shanghai cuisine. In the afternoon, we will walk in the famous Bund area where you can see the famous Oriental Pearl TV Tower across the river, this is a good place to take pictures of Shanghai. Then take a short Huangpu river cruise. If time permits, we will walk to Nanjing Road, and then visit an old street in Shanghai.
Optional evening activity: Acrobat Show in Central Theater or Huxi or Shanghai Circus.
Meals: Western buffet breakfast, Menu-order lunch
Day 8

Shanghai
After breakfast at the hotel, our package finished. You need find your own way to the airport for your homeward flight. We suggest you reserve a taxi at the hotel reception beforehand to save waiting time of taxi. Note that there are two airports in Shanghai: Pudong Airport (PVG) and Hongqiao Airport (SHA). It takes about one hour or more to drive to Pudong airport(about CNY150 - 170 taxi fee). It takes about 40 minutes drive to Hongqiao airport(about CNY60 taxi fee). Alternatively, you may also wish to stay longer in Shanghai or fly to other China cities.
Meals: Western buffet breakfast