Lunch
Pick you up from the train station. Visit the Tian'anmen Square, where the most important national ceremonies are held, surrounded by many historical buildings. From the square, you can walk to the Forbidden City. Inside this imperial palace, we will explore its fascinating halls, pavilions with golden roofs and high red walls. After we exit the Forbidden City, we will enter another attraction – Jingshan Park where we will see local Chinese residents taking exercise, singing or dancing, and we will climb the hill inside the park. When we reach the top of the hill, we will enjoy the bird view of the whole Forbidden City and Beijing central city, which is a highlight of today.
At noon, we will have lunch at a very nice restaurant where you can have menu-ordered delicious Chinese dishes.
In the afternoon, you will visit the Temple of Heaven, where ancient emperors came to worship the heavens in hope of good harvests.
In the evening you will be entertained by a wonderful Chinese Kung Fu Show at the Red Theater.
Hotel: Sunworld Hotel, Beijing or Howard Johnson Paragon Hotel
Beijing GPS Audio Guide: Forbidden City, Summer Palace, Temple of Heaven, Badaling Great Wall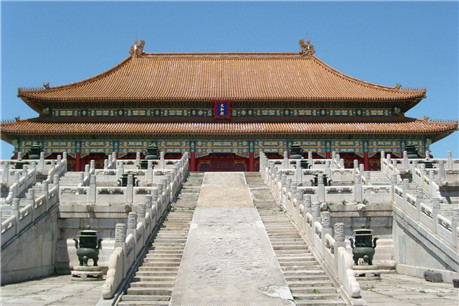 The Forbidden City
The Forbidden City -Get to know how emperors lived their lives.
When you visit the Forbidden City, you will see many big water tanks. Guess what they are used for?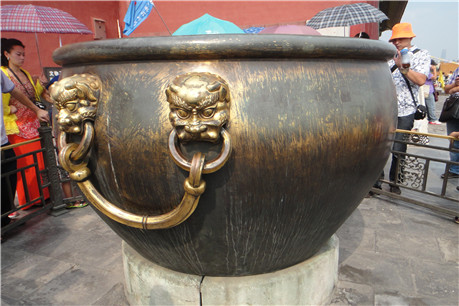 The big water tank in the Forbidden City