Breakfast, lunch & dumpling dinner
In the morning, we will pick you up from the hotel, and we drive to Terra-cotta Warriors, which is the most important attraction in Xian. There are three excavated pits exhibiting amazing Qin dynasty warriors and horses figures. The weapons the warriors holding are all made of metal, which can be used in real wars. It indicates that Qin Dynasty's metallurgical technology and weapon-manufacturing technique already had reached quite a high level.
At noon we will have lunch at a selected restaurant.
After lunch, visit the Bell Tower, the emblem of Xi'an city. Then go to the Big Wild Goose Pagoda. As a world heritage, its history dates back to 1300 years ago. The pagoda is a seven-story building, which is 64.5 meters high. It is a landmark of Xi'an. There are seven stories in the tower. In the evening, you will enjoy a traditional dumpling dinner and a splendid Tang Dynasty Music and Dance Show.
Bonus Gift: Dumpling Dinner and Tang Dynasty Music and Dance Show. Note that the show is not available during Jan, Feb, Mar and Dec, guests traveling in this period will have a free night by themselves instead of the show and dinner.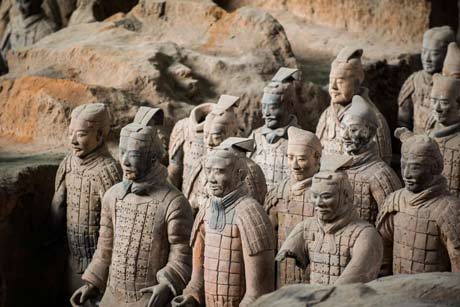 Terra-cotta Warriors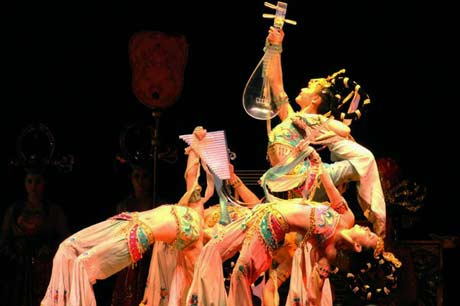 Tang Dynasty Show