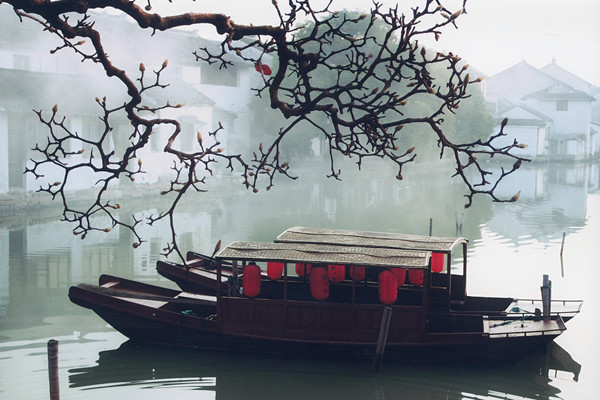 Originally named Fushi, Tongli is Located on the eastern shore of Taihu Lake, just 18 kilometers (11 miles) from Suzhou City, Tongli town is 63 square kilometers (24 square miles) in area and has a population of over 33 thousand. True to its reputation, Tongli is a really wonderful travel destination where you can spend a marvelous holiday or experience traditional Chinese culture. Follow our guide and you will have a general idea of this captivating water-town.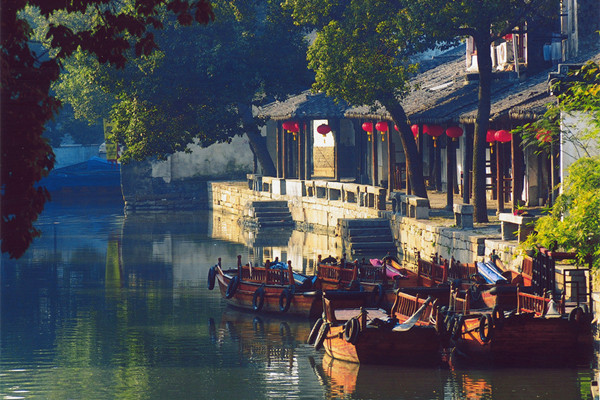 Bridges: These are the vital links between the different parts of town. Forty-nine stone bridges in a variety of styles join the seven islands created by fifteen rivers and five lakes upon which Tongli stands. Each bridge has a name and these examples will give you an idea of the poetic nature of the inhabitants. Perhaps the most notable are Peace and Tranquility (Taiping) Bridge, Luck (Jili) Bridge and Lasting Celebration (Changqing) Bridge. These are known as Ternate Bridges as they cross three rivers at their confluence and form a natural ring road.
The small and exquisite Taiping Bridge was built during the reign of emperor Jiaqing of the Qing dynasty; Jili Bridge is an arch bridge and inscribed with age-old couplets describing the beautiful painting-like views at either end;
 hangqing Bridge:also named Guangli Bridge, was originally constructed in 1470 and rebuilt by Xiezhen in 1704. Ternate Bridges are propitious symbols in the eyes of the local residents and they walk over them for good luck during wedding or birthday parties.
The oldest bridge in Tongli is Reflecting Origin (Siben) Bridge which was built in the Song Dynasty (960 – 1279) while the smallest bridge is called Single Step (Dubu) which is only one and a half meter (5 feet) in length and less than one meter (3 feet) in width. Standing motionless for hundreds of years, the bridges bear witness to the vicissitudes of history and remain an indispensable part of the township.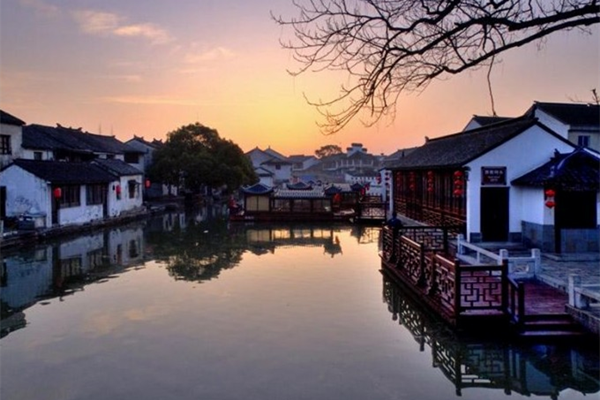 Residential House: Tongli Town deserves its reputation of a 'museum of ancient architectures' as there are good many houses and temples dating from the Ming and Qing Dynasties. Built along the riversides and decorated with flying eaves, carved windows, porcelain furniture, figured clay bricks, dapper gardens and small stairs leading down to the water, these complexes mean Tongli is a shining pearl among the water-towns south of Yangtze River.
Retreat and Reflection (Tuisi) Garden: built by the retired official Ren Lansheng during 1885 and 1887, is the most spectacular in Tongli. Its name is derived from an aphorism expressed in a very famous biography called Zuo Zhuan written by Zuo Qiuming in the Eastern Zhou period (770 BC – 221 BC): 'Be loyal to the emperor when in officialdom; be meditative upon the previous faults while away from officialdom.' The ingenious design for Tuisi Garden conforms to the local landforms and conditions and covers about 700 square meters (one fifth acre). Compact and harmonious, the garden is in two parts. The residential area to the west consists of an outer house and inner house including the sedan hall, the tea hall, a main reception hall and two buildings forming the actual dwelling. The garden in the east has ponds, Marble Boats, waterside pavilions, halls, kiosks, verandas, rockeries and bridges. Together with flourishing trees and colorful flowers the garden greets visitors with its beauty and charm whatever the season.