Jianshui Old Town is located in Honghe Autonomous Prefecture, south of Yunnan Province. There were evidences of human's action of Paleolithic age found in this place. The city was first built back to Yuanhe Period in Tang Dynasty (806~820A.D.). It was once the location of government office of Lin'an in Ming and Qing Dynasty. It has been the center of politics, military, economy and culture since Yuan Dynasty in South Yunnan.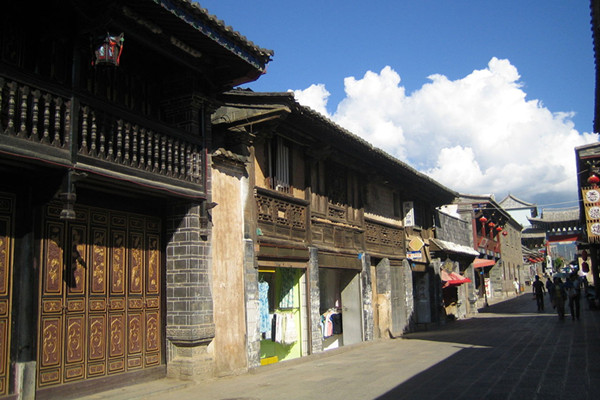 There are 135 historic relics in Jianshui. The Confucius Temple in Jianshui is the second biggest one in China. The local residences are well preserved. Zhu' Garden is a large scale of local buildings of Qing Dynasty. It covers an area of over 20 thousand square meters. The layout of the houses is well organized. The elaborate eaves and wooden windows with exquisite carving shows the local style of house building.
Swallow Cave is famous for its scenery and swallows. It is located 28km east of Jianshui Old Town. The cave is over 4000 meters long. The opening of the cave is 50 meters' high and 30 meters' wide. Every year, between spring and summer, there are over one hundred thousand swifts from Malaysia and Indonesia will fly here nesting and hatching. The cave is also a Karst cave with many stalactites of different shapes. Another feature of the cave is that there is an underground river in the cave. It is really worth visiting.
How to get there
There are 4 trains available from Kunming to Jianshui, departing at 7:52, 9:32, 12:45, 15:45. It takes 3h~3h30min to travel from Kunming Train Station to Jianshui Train Station. Ticket fare from CNY43.5.
Book a Train Ticket
Long-distance buses are also available from Kunming North Bus Station to Jianshui Bus Station. Running hours from 7:30 to 20:30. Depart every 30 minutes. It takes about 4 hours to arrive at Jianshui.