Yuanyang is county of Honghe Autonomous Prefecture in Yunnan Province. It is famous for the Yuanyang Hani Terraced Field which has been announced as a world cultural heritage by UNESCO in 2013.
The history of Hani people using a terrace field for farming can dates back to over one thousand years ago. The field we see now is the work of several generations. There are three major scenic spots in the area, which are Duoyi Tree, Bada and Tiger Mouth. It costs CNY 100 for a through ticket including these three scenic areas. It is recommended to stay overnight in Xinjiezhen(新街镇) or hotels near the scenic area. Book a Yuanyang Tour
The terraces present different views in different seasons. From November to March, the terrace fields will be filled with water. When the sunlight shines on the water, the terrace will be very beautiful. From April to September, there will be green paddy rice all over the field. In late September and early October, the rice fields ripe and turn yellow. >>more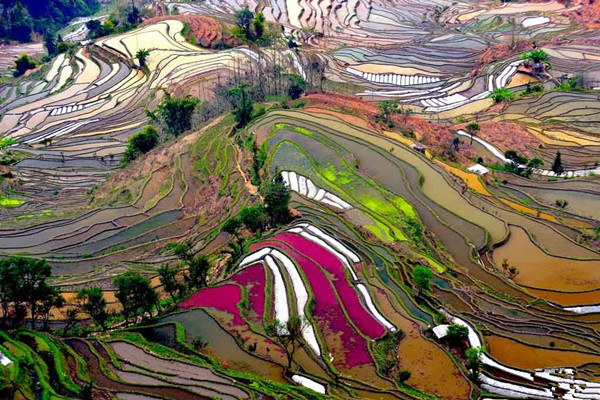 How to get to Yuanyang
There is no train or plane available in Yuanyang. Taking a long-distance bus is the best way to get to Yuanyang. Normally there are three buses travelling from Kunming to Yuanyang everyday. The buses depart from Kunming South Bus Station and arrive at Yuanyang Bus Station. It takes about 6 hours to get to Yuanyang from Kunming.
There are buses also travelling to Yuanyang from Gejiu, Mengzi, Jianshui. For tourists who would like to transfer from Jianshui, they could take a train from Kunming to Jianshu and then take a long-distance bus from Jianshui to Yuanyang.
Jianshui Old Town is located in Jianshui County in Honghe Autonomous Prefecture. The history of Jianshui dates back to 1200 years ago. It has been the center of politics, economy, military and culture of South Yunnan since Yuan Dynasty. The local residence of Jianshui Old Town is well-preserved. Zhu's Garden and Swallow Cave are the most famous attractions in Jianshui. >>more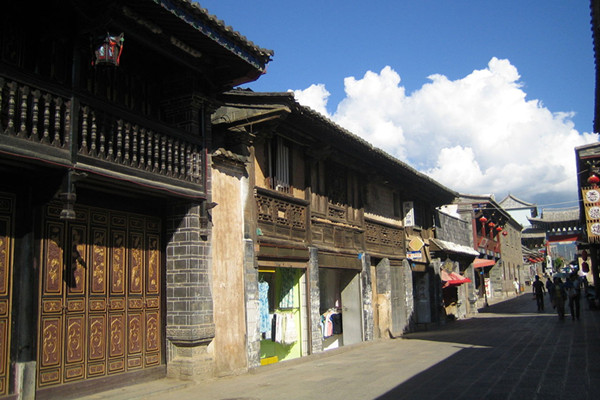 How to get to Jianshui
There are 4 trains available from Kunming to Jianshui, departing at 7:52, 9:32, 12:45, 15:45. It takes 3h~3h30min to travel from Kunming Train Station to Jianshui Train Station. Ticket fare from CNY43.5. Book a Train Ticket
Long-distance buses are also available from Kunming North Bus Station to Jianshui Bus Station. Running hours from 7:30 to 20:30. Depart every 30 minutes. It takes about 4 hours to arrive at Jianshui.