Breakfast & Lunch
Visit the Lingyin & Peak from Afar Scenic Area, the Six-Harmony Pagoda, the Tiger Spring and the Mei Jia Wu Tea Village. Located at the north-west of the West Lake at Hangzhou, Lingyin Temple is one of the oldest and most significant ancient Buddhist temple of China.
Six Harmonies Pagoda, highly erected by the Qiantang River and to the south of the West Lake, is a perfect symbol of brick-and-wood structure built in the ancient China. It is first built in 970 AD in the Northern Song dynasty (960-1127), in a way to press down the evil of the river tidal bore in Qiantang River. The name of the pagoda is related to six codes of Buddhism.
The water from the Tiger Spring itself seeps out from quartzite and is regarded as among the finest in China.The water is popular for brewing teas, such as the local specialty, Longjing tea.
Meijiawu is an ancient village with a history of more than 600 years. The tea plantation covers an area of more than 800,000 square meters. The whole village is surrounded by green mountains with picturesque scenery. Meijiawu is the largest production base of Longjing Tea.
Transfer back to Shanghai.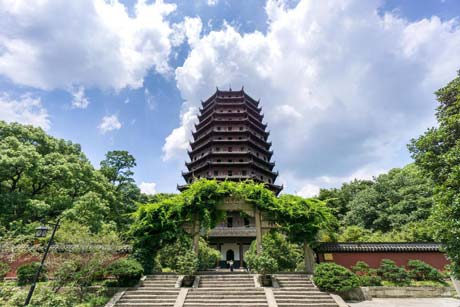 Six Harmony Pagoda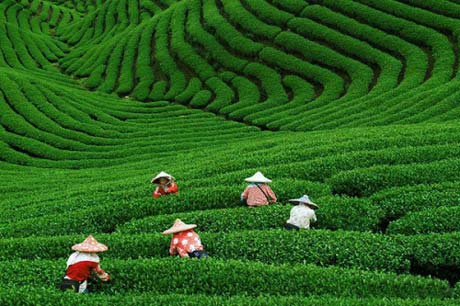 Meijiawu Tea Village