People over 50 may have more time to travel around than youngsters. Thus, the seniors make up the vast majority of travellers worldwide. As a senior, you may have much concern about the tour. Don't worry about it! With our many years' experience of Beijing senior tour operating, we ChinaTour.Net will ensure you a lifetime experience.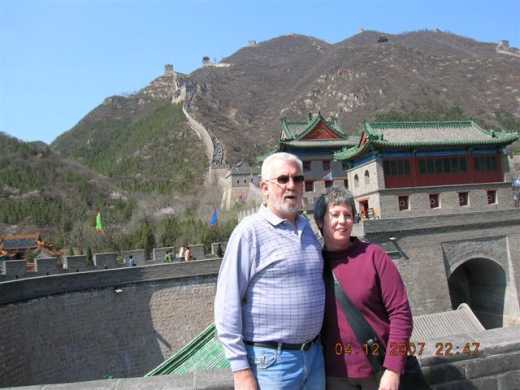 Besides the routine travel itinerary, perhaps you may wonder what Chinese elders do in their free time. Let me picture it for you. Chinese elders like doing exercises in public parks in the morning. Some are playing Tai Chi, some are singing and dancing, some are playing chess, others are doing some other exercises. You may find that the life of Chinese elders are fascinating. They will always find interesting things to do to fulfill their life.
The following are a few tips for you.
Preparations for your tour:
1. Make sure your health conditions are good enough to travel long distances. Check it with your doctor. Take enough regular medication with you.
2. Get a general idea about China including weather, transportation, currency,travel insurance etc. You may contact your travel agent or tour operator for advice.
3. Make sure you have everything you need in your luggage during the trip. Take the daily necessities with you in your carry-on bag. Click here to view travel checklist for your reference.
During the tour: Arrange your tour itinerary wisely. Travelling is more about leisure and experience, so do not make your schedule too tight. The Great Wall tour calls for a long-distance walking. Fortunately, you can take a cable car to have a bird's eye view instead. The Forbidden City and Temple of Heaven are very big. Just take your time and enjoy your tour.
Recommended Beijing Senior Tours:
The following tours are all private tours; only you and your family or friends join the group. For each day of the tour, we will pick you up at your hotel in Beijing downtown or  Beijing Capital International Airport according to the itinerary.
Click here for more Beijing tours.