At 07:30 am, meet your tour guide & driver at the south gate of Lijiang Old  Town, (in Chinese:丽江古城南门) . Take a public bus to Qiaotou Town. On the way, pause to enjoy a panoramic view of the First Bend of Yangtze River in the distance.
Start the hiking tour from 14KM Point, trek along the road to Bendiwan Village and have a rest in Half-way Guesthouse where you will have a fantastic view of Jade Dragon Snow Mountain from the balcony of the guesthouse.
Hiking along the trail down to Tina's Guesthouse. Take a private bus back to Lijiang or Shangri-la. Drop you off at the South Gate of Lijiang Old Town (in Chinese:丽江古城南门) or in Shangri-la at Moonshine Square (in Chinese:月光广场). Tour ends.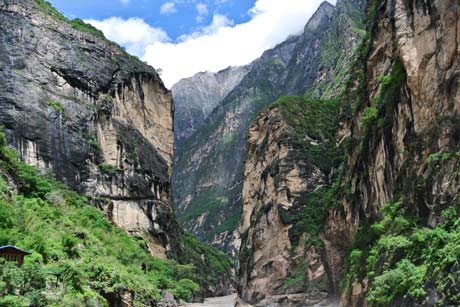 Tiger Leaping Goge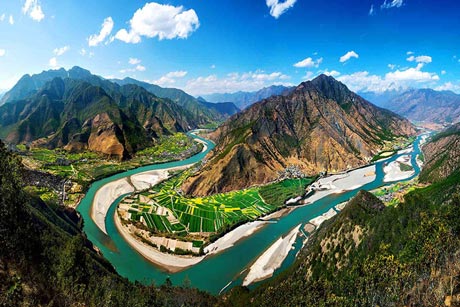 The First Bend of Yangtze River