Ganden Sumtseling Lamasery (Songzanlin Lamasery) is located in Diqing, Yunnan Province. It is the biggest Tibetan Buddhism temple in Yunnan. The outlook and layout of the lamasery is a lot like the Potala Palace in Lhasa. It is also called Little Potala Palace. Emperor Yongzheng gave the lamasery the name "Guihua".
The Lamasery was built in the year of 1679. It was built along the hillside and looks like a castle. It is a model of Tibetan art, bearing a reputation of "Tibetan Art Museum".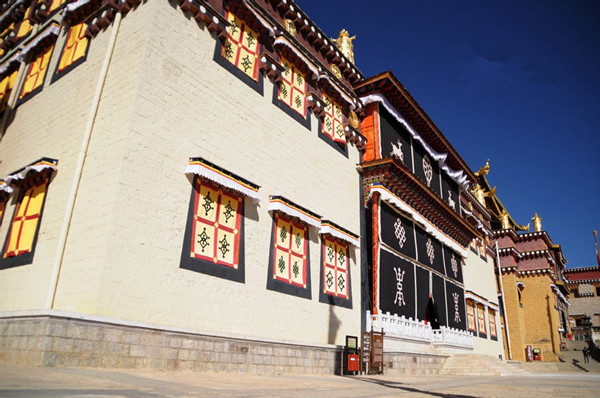 Ticket fare CNY115
Opening hours: 7:30~18:30
How to get there
There are public buses available in Shangri-la county.
Take a taxi. It may cost about CNY10.
If you plan to rent a car to Meili Snow Mountain, then the lamasery is on the way to Meili Snow Mountain.