At 07:30 am, meet your tour guide & driver at the south gate of Lijiang Old  Town, (in Chinese:丽江古城南门)  travel to Qiaotou Town. On the way, pause to enjoy a panoramic view of the First Bend of Yangtze River in the distance.
Arrive at Qiaotou Town, and hike about 2.5 hours from the Qiaotou Elementary School, to visit with a traditional Naxi Family in Nuoyu Village for your lunch and an afternoon rest.
In the afternoon, continue hiking about 1.5 hours to the 28 Zigzag Turns Trail. Enjoy a wonderful view of the upper part of Tiger Leaping Gorge from the 28 Turns Trail. After that, hike about 1 hour to Tea & Horse Guesthouse for your overnight accommodations.
Accommodation: Tea & Horse Guesthouse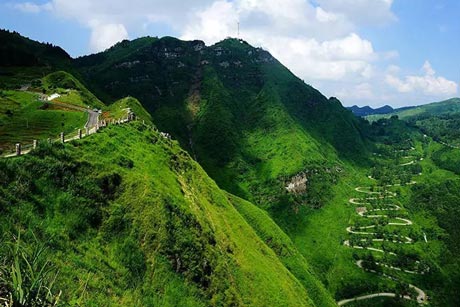 28 Zigzag Turns Trail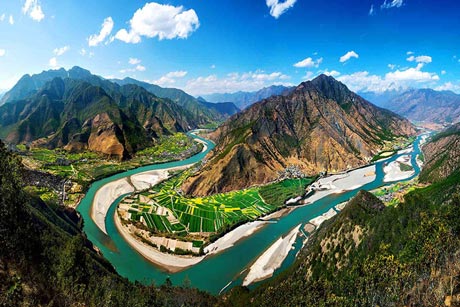 The First Bend of Yangtze River