Tour Overview
Duration: 3 Days
Tour Type: Private, No-shopping tour
Departure: Everyday
Tour Itinerary
Day 1
Visit Summer Palace, Mutianyu Great Wall and the Olympic Stadiums
8:00 AM- 12:00 AM
Visit Summer Palace and the Olympic Stadiums
Our tour guide will wait for you at your hotel lobby, and then drive you to the Summer Palace, which takes 1 hour's driving. Summer Palace is the largest and most beautiful Chinese imperial garden, which is declared "a masterpiece of Chinese landscape garden design" by UNESCO. Located about 20 kilometers northwest of the city center,the Summer Palace is one of the finest sights of Beijing. It has a area of 3.4 square kilometers, three-fourths of which is covered with shallow lakes. Summer Palace has a history of over 800 years old and originally was used as a summer residence for the royal family in Qing Dynasty. Afterwards, we will stop by the Olympic Stadiums-- Bird's Nest and Water Cube for an exterior visit.
GPS Audio Guide Free: Forbidden City, Summer Palace, Temple of Heaven Install App or bookmark our website on your phone browser to enjoy.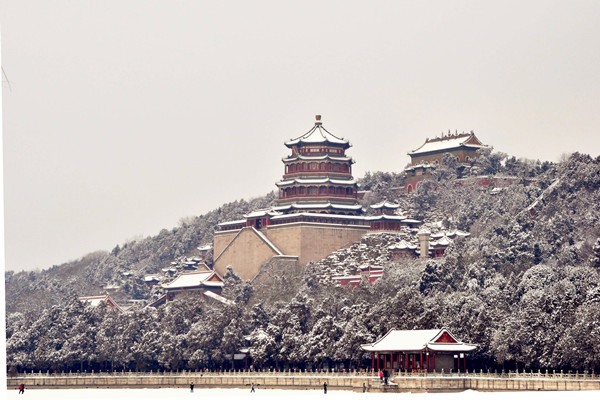 12:30 AM -2:00 PM
Lunch Time at the foot of The Mutianyu Great Wall
Have a Chinese typical lunch at ' You Shun Ju'.Then drive to the Great Wall.(about 1.5 hours' driving)
2:00 PM -4:30 PM
Visit the Mutianyu Great Wall
In the afternoon, we will visit the magnificent Great Wall, which is one of the greatest man-made project in the world. Mutianyu section -the most beautiful section of the Great Wall.
When hiking on the wall ,our tour guide will explain the history meanwhile,while hiking,while listening,must be a super memory.
In addition ,cable car or Toboggan is available on the Great Wall.
It is quite time-savings for you to take caber car or toboggan to get to the top of hill.Either appreciate the views through the cable car's window,or feeling the speed of the toboggan, comprised of the most interesting part of the Great Wall.
The price of the cable car or Toboggan for round trip is 120 CNY, per person.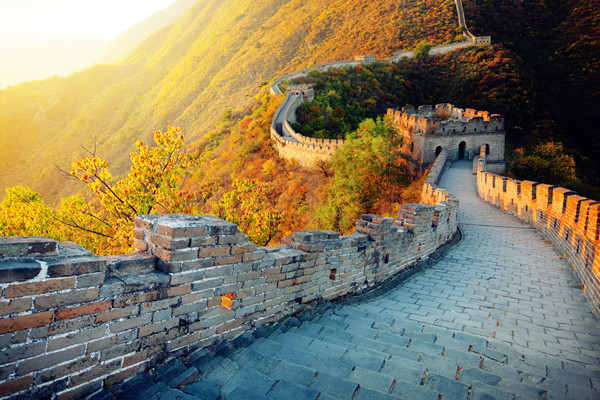 4:30 PM -6:00 PM
Transfer back to your hotel
Day 2
Visit Tiananmen Square, Forbidden City, Jingshan Park, and the Temple of Heaven
8:00 AM -12:00 AM
Visit Tiananmen Square and the Forbidden City
Our tour guide and driver will pick you up at 8 o'clock and drive to the Tiananmen Square. Go through the Tian'anmen Square, which is the world's largest city center square. However it is not only a square, but also a witness of Chinese history. Then we will get to The Forbidden City, the largest ancient imperial palaces group with 500 years history in the world. Exploring its fascinating halls, pavilions with golden roofs and high red walls,wandering along the Imperial Palace axis to appreciate the typical Chinese architecture, the most essential is that we will lead you to the Imperial Palace East West Palace to get more interesting stories about the concubine life! Walk to Jingshan Park. We will climb the hill inside the park, when reach the top of the hill, the whole Forbidden City and Beijing central city is like a beautiful painting come to your sight, its unforgettable!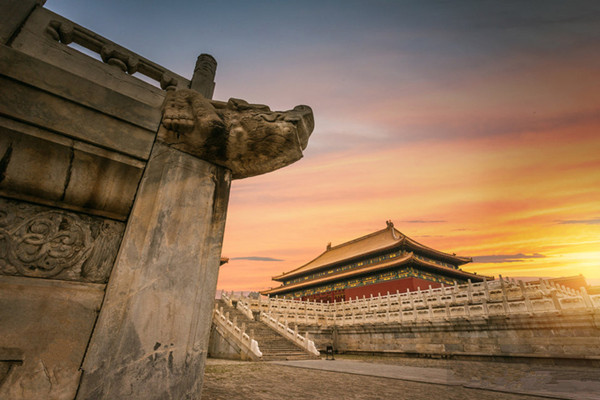 12:00 AM -1:00 PM
Lunch Time nearby the Temple of Heaven
Drive to the Temple of Heaven. Have a rest and enjoy your lunch at ' Dawanju', a restaurant with Chinese characteristics. Most of all, the dishes here are quite nice.
1:00 PM -3:30 PM
Visit the Temple of Heaven
The last stop of this day is Temple of Heaven, the largest ancient imperial worship architecture group in the world. We will visit the Hall of Prayer for Good Harvest, the Imperial Vault of Heaven, and Circular Mound Altar of Heaven. Visit it for about 2.5 hours.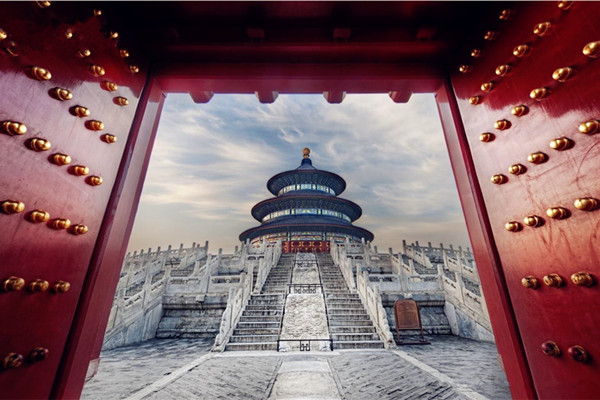 3:30 PM -4:30 PM
Transfer back to your hotel

Please Attention
1. Passport is required when tourists visit Forbidden City and Tiananmen Square. Make sure that you take your passport with you.
2. Forbidden city is closed on every Monday(excepting Labor's Day, National Day, Summer Vacation)
Day 3
Visit Beijing Zoo, Lama Temple and Hutongs
8:00 AM -11:00 AM
Visit Beijing Hutongs
The guide will be waiting for you at your hotel lobby at 8 o'clock, and take you to hutong. Visit Beijing Hutong in the Shichahai Scenic Area, where you will enjoy Beijing old lanes by rickshaws and explore the traditional Chinese quadrangles to feel the local life.There is no doubt that a rickshaw is the best way to explore the hutongs as it will help you to stay away from the crowds of tourists. Sitting on rickshaws,see the traditional quadrangle passed by, imaging you are a local inhabitant live in Beijing,you may more closer to the Chinese lifestyle,and feel Chinese culture in person. Stop in the quadrangle, you can also learn how to make Chinese dumplings from the locals.they are all enthusiastic. It is a quite interesting process for you. All in all, hutong, is another cultural symbol of China. It witnesses the changes of the natives' life in Beijing. You can experience the local culture and scenery of Beijing in hutong.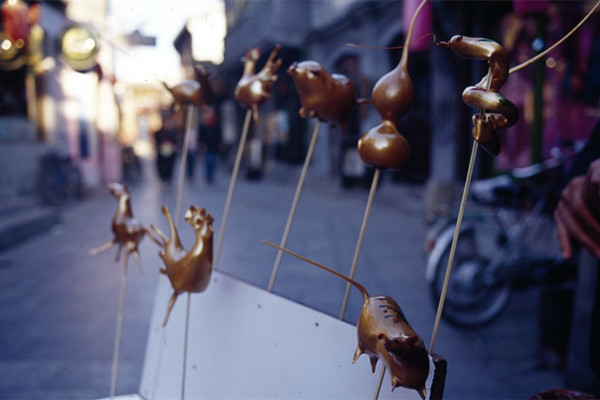 11:00 AM -12:00 AM
Lunch Time at Hutong
Have lunch in ' Da wanju' nearby the hutong.
1:00 PM -4:30 PM
Visit LamaTemple and Beijing Zoo
Have a visit to Lama Temple, it is the world's largest wooden sculpture of Buddha. The Yonghegong Lama Temple is the most colorful temple in Beijing with beautiful rooftops, stunning frescoes, tapestries, incredible carpentry and a great pair of Chinese lions. The halls of Yonghegong Lama Temple worshiped many Buddhist statues, Tangka (a kind of Tibetan painting) and precious relics. We will stay here for 1.5 hours. Afterwards, head to Beijing Zoo, where you can see the Chinese lovely panda in Beijing.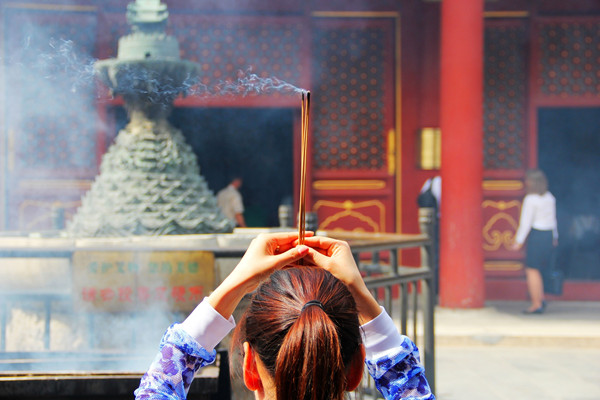 4:30 AM -5:30 AM
Transfer back to your hotel
Why Choose us?
Time Saving:
1. No-shopping tour. It is guaranteed there are no tourist shops, factories, etc in the tour to save your precious time.
2. Private tour. Pick you up from hotel, drive directly to the scenic spots, therefore, you don't need to wait for others.
Professional Service:

1. Experienced drivers and professional tour guides. Popular and good reputation among travelers.
2. Committed tour operators:
questions and problems during the tour is solved ASAP
.
In-depth Tour:

1. Explore the most splendid imperial palace. Besides the Imperial Palace axis, we also go to the Imperial Palace East West Palace.
2. Knowledgeable tour guide with history explanation
throughout all the visiting time.
Diversified Selection:
1. We offer optional activities, such as Chinese Acrobatic show, Kung fu show or Peking opera show at night.
2. Multiple itineraries are available depend on your favor.