You'll be picked up at the airport in Kunming by the local guide and chauffeured to a nice hotel in the city. In the afternoon, you'll start your journey by visiting the splendid Qiongzhu Temple, which is honored as one of the national cultural relics in China and hosts the top-grade artistic achievements 7 hundred years ago.
Qiongzhu Temple (Bamboo Temple) is a Buddhist temple located 12 kilometers to the northwest of Kunming. It was established during the Yuan dynasty as the first temple dedicated to Zen Buddhism in Yunnan. The major temple is enclosed by a stretch of courtyard walls and gables, emphasizing its status as the sacred centerpiece of the area. The temple is most notable for the painted clay sculptures of the 500 Buddhist arhats. Each arhat is vividly featured with unique facial expressions and body gestures, which marks a radical separation from the conventional style of Buddhist sculptures.
You'll be escorted by the guide to enjoy tasty local dishes for dinner. After that, you can start exploring the city by yourself. Kunming is a fast-changing cosmopolitan that still retains its ancient charm. The bustling Kundu Night Market reflects the city's modern prosperity with a cluster of bars, cafes and retail outlets, while the charming Golden Horse and Jade Phoenix Archway provides an insight into the city's ancient grandeur.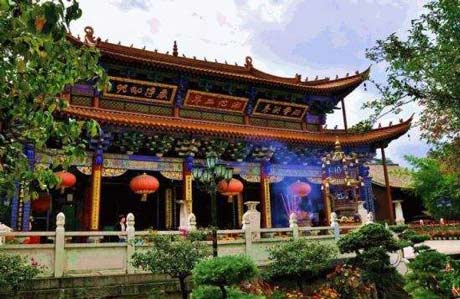 Qiongzhu Temple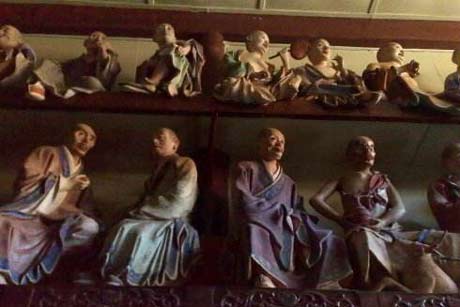 500 Buddhist arhats, Qiongzhu Temple