Breakfast & lunch & Dinner
After breakfast, you'll be chauffeured to the Stone Forest scenic area located 90 kilometers to the south of Kunming. Due to a process of weathering and erosion, nature has created an art gallery of limestone sculpture there. You'll be amazed to discover the striking resemblance between the stones there and trees, animals and even fungi. The quintessential karst landscape will make every visitor lost in wonder. Altogether, you'll explore a variety of bewitching landscapes including the Greater Stone Forest, the Lesser Stone Forest, the Naigu Stone Forest, the Zhiyun Cave, the Long Lake, the Da Dieshui Waterfall and the Qifeng Cave.
Next up, you'll be escorted back to Kunming in the afternoon to visit the charming Golden Temple. Located only 11 kilometers away from Kunming, the gorgeous Golden Temple sits on top of Mingfeng Hill in a surrounding of sweeping greenery. It's the most renowned Taoist shrine in Yunnan province and is largely decorated in gleaming copper. You can spot copper-made Buddha statues, wall decorations and banners almost everywhere. When approaching the temple by climbing uphill on winding stone steps and passing through a series of 'Heavenly Gates', the outline of the temple will gradually appear on sight and will enchant you almost immediately with its elaborate architectural style and sedative tranquility.
By the end of today's trip, you will be delivered to the Green Lake which is nicknamed 'the gem of the city'. You can take a gentle stroll around the lakeside adorned with an abundance of charming teahouses and small boutiques selling handicrafts and beautiful local paintings.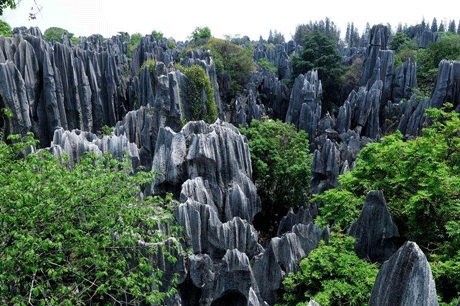 Stone Forest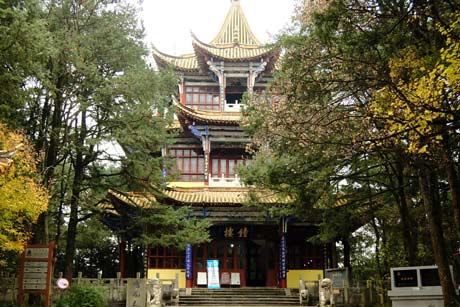 Golden Temple